This question most often appears while filling out an application to change the owner of a domain name.
Nic-handle — is a contact identifier, which you can find out in your personal account. To do this, go to the "Domains" section and click on the gear button next to the order to open the order properties.
Find the subsection "Domain contacts" in the properties. The full name of the registrant or contact person (as in the screenshot) or the contact ID itself (this happens if the domain was transferred from another registrar or from another account) will be available here.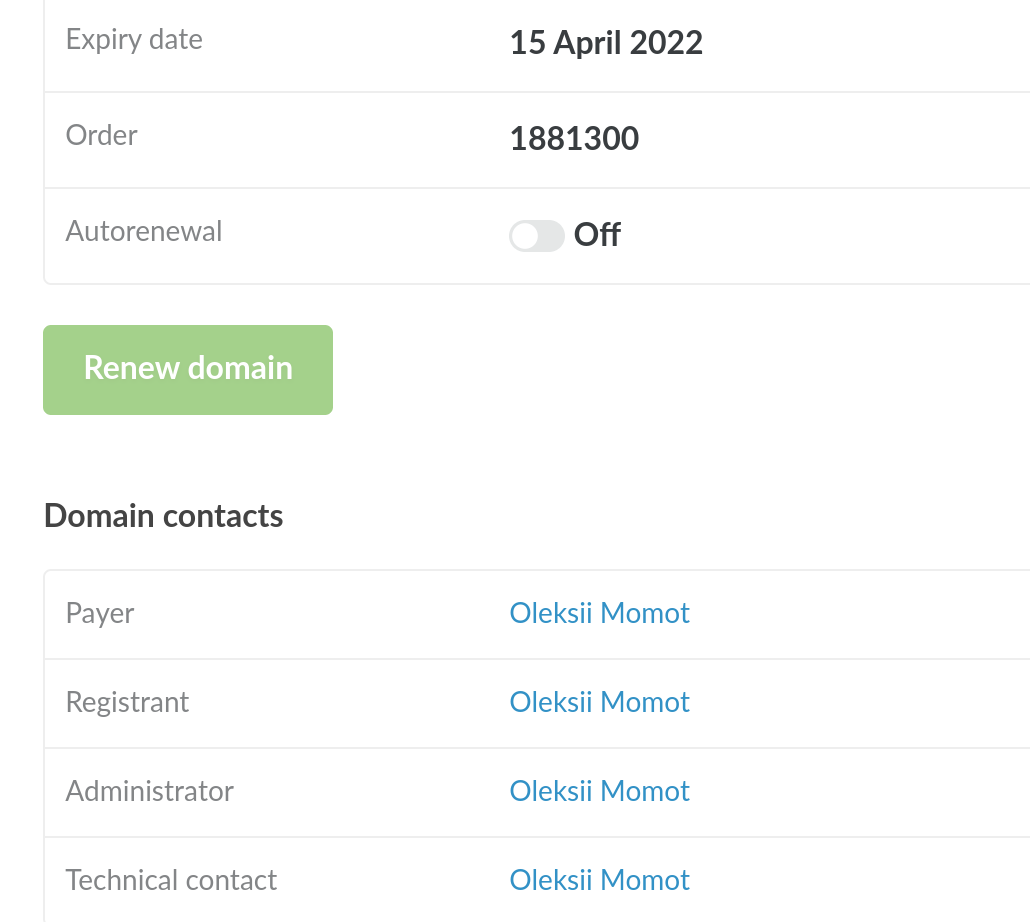 If you see the name of the owner or contact person next to the item "Registrant", click on them. Then all information from this contact will be displayed (including the identifier).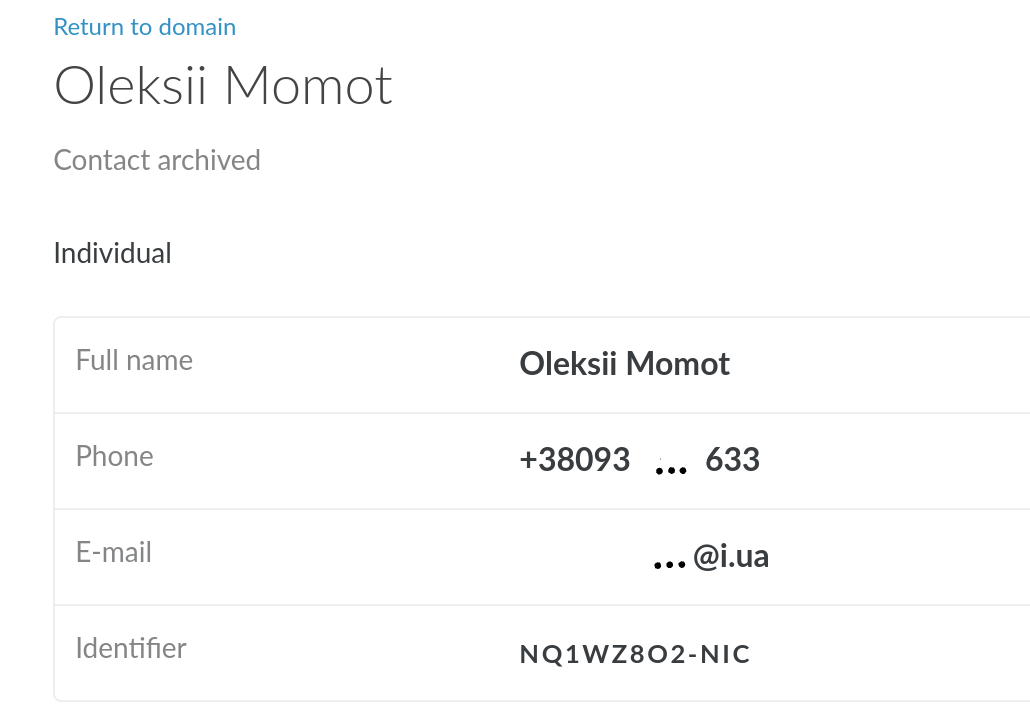 If you see a nic-handle of someone else's contact, we recommend you to contact support to update the data in your domain.