Activation via SMS


You can use the activation form if you received activation key with SMS:
Activation via Telegram
You can activate PP.UA domain with Telegram messenger if you didn't receive SMS.
Install Telegram on your phone or computer.
Log in with registrant phone number.
Follow steps below to activate the domain:
In Telegram searching bar find the @ppuabot, press START.
Then press "Send phone number".
You will see "Please select function you wish to execute".
Press "Activate domain" and enter your domain name without
'www' and 'http://'
Then you should agree with PP.UA policy and registrant contact data usage
PP.UA Bot will generate an activation code.
Copy the activation code.
Go to activation form
Fill 'Domain', 'Phone number' (in international format) and 'Key' field
When you continue you agree again with domain rules and privacy policy
Click 'Continue' and wait for the result.
The whole conversation with PP.UA Bot will be looks like the picture below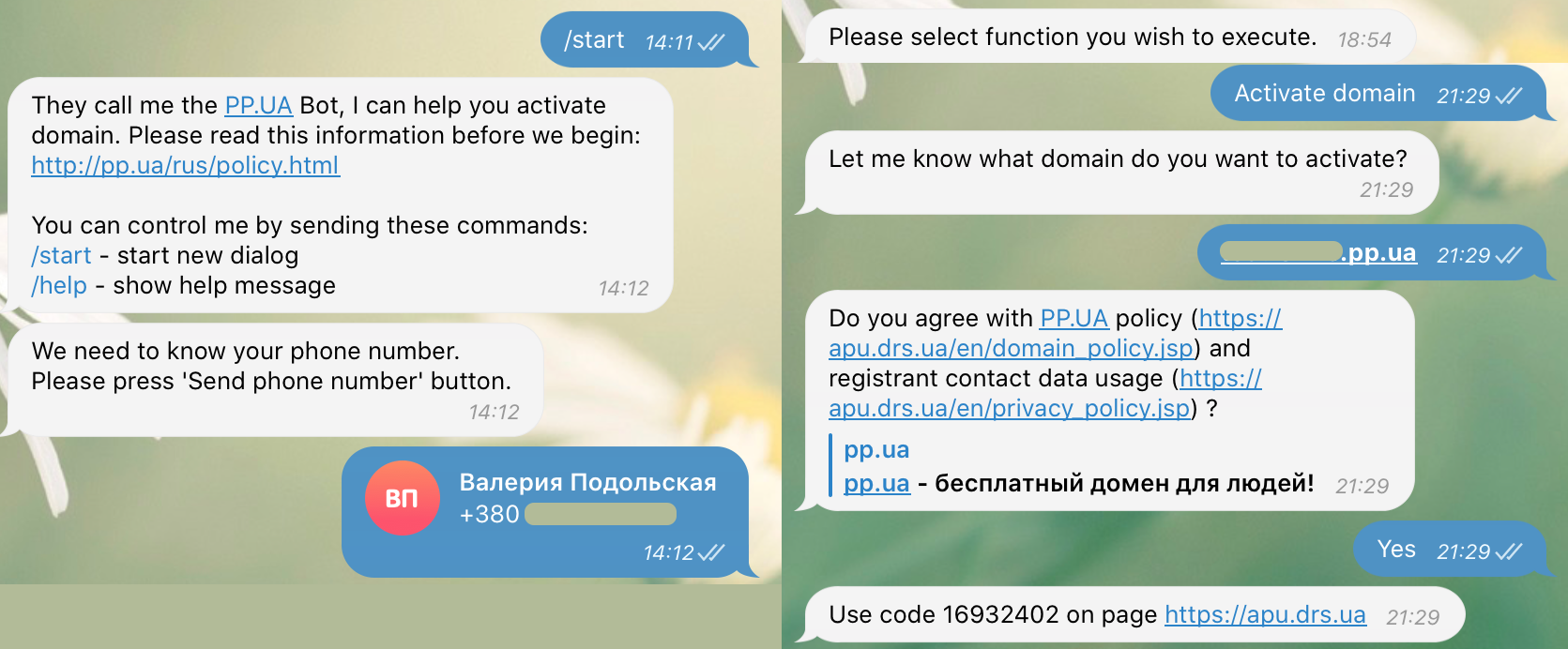 Please note, when you will renew the domain in a year, you have to activate it again the same way.
Also, all requests to the registry are eligible for 5 days. If you didn't activate domain in 5 days then you will need to do registration request again and activate your domain.