This article will describe how to verify domain ownership in Google Search Console. It should be noted that the instructions are relevant only if the domain has "NIC.UA name servers".
If the domain has its own NS, you should contact the support company that provides them.
Domain ownership may be confirmed by adding a TXT record. To do this, go to the "Name Servers (NS)" section and click on the gear next to the order.

Below on the page click the "Change" button next to the "DNS records" heading.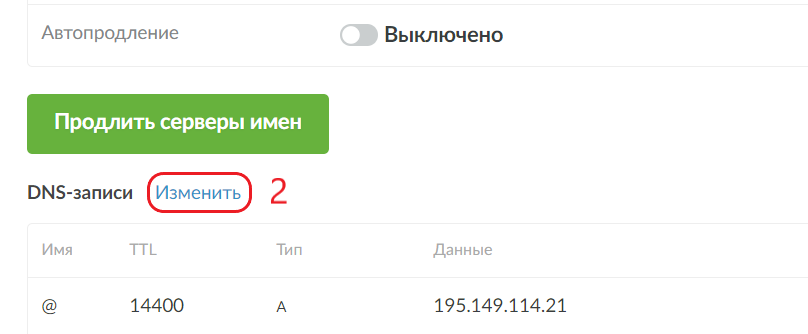 Then click the "Add Record" button and fill in the fields with the appropriate values.
Name: @
Type: TXT
Text: введите значение, сгенерированное сервисом Google Sites. 

After creating a new record, click the "Save" button. The changes will take effect within 4-24 hours when the ISP's DNS cache is updated.