Setting up DNS records for the enquiz.io service is a two-step process:
changing NS in a domain,
editing the DNS-records.
1. Changing NS in a domain
First, go to the order properties in the "Domains" section of your personal account.

Then select "NIC.UA Name Servers", click the "Change NS" button and wait for the page to load.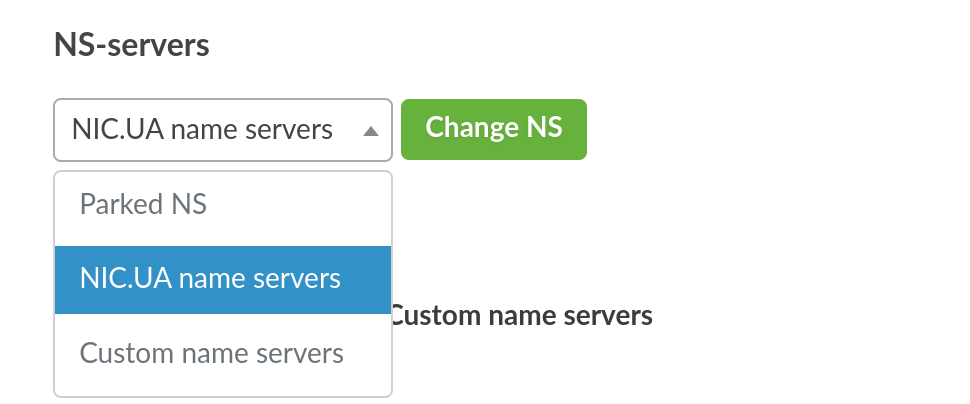 2. Editing the DNS-records
The first step you need to take is to verify ownership of the domain name. By default this can be made with TXT record on nameservers.
To do this, go to the "Name Servers" section and click on the gear next to the order.

Below on the page click the "Change" button next to the "DNS records" heading.

First remove A-records with names '@' and 'www'.

Then click the "Add Record" button and create new DNS records with the following settings: Name: www
Type: CNAME

Alias host: show.enquiz.io. (dot at the end is required)




Name: @

Type: A

URL: 161.35.72.107
Next, click the "Save" button.
The changes will take effect within 4-72 hours when the ISP DNS cache is updated.