There is an important section "Email Routing" in cPanel, which is responsible for the correctness of forwarding emails between users. You can access it from within the "Email" section of the cPanel hosting panel.

If your hosting account hosts multiple sites, first select which domain you want to configure email routing for.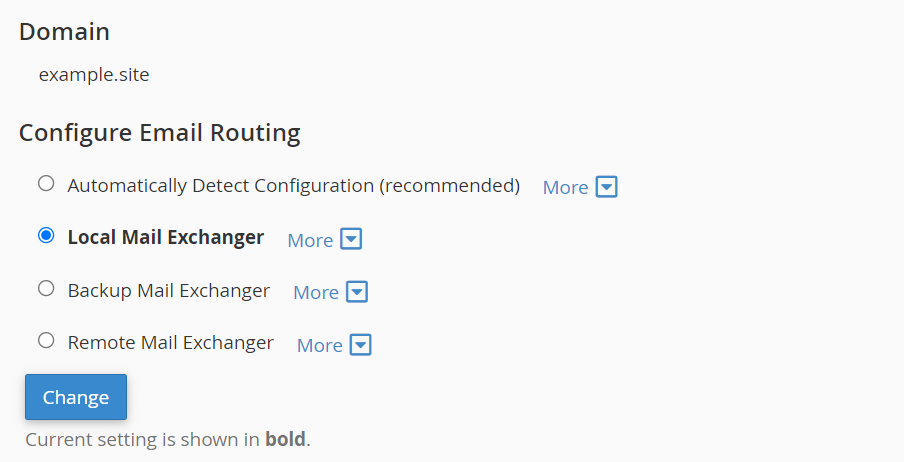 Automatically Detect Configuration can independently determine the required parameters. The system selects one of the items depending on the number of MX records and their priority.
Choose a Local Mail Exchanger if you use a NIC.UA mail host only.
A Backup Mail Exchanger should be selected if more than one mail server is specified for your domain. Copying will be performed if the higher priority server is temporarily unavailable.
A Remote Mail Exchanger should be chosen if your own mail servers or those of other companies are used for mail.