If you need to set up message forwarding to other mailboxes, you should complete the settings according to the instructions in this article.
First, go to your cPanel hosting panel and find the "Forwarders" section.

Then click the "Add Forwarder" button.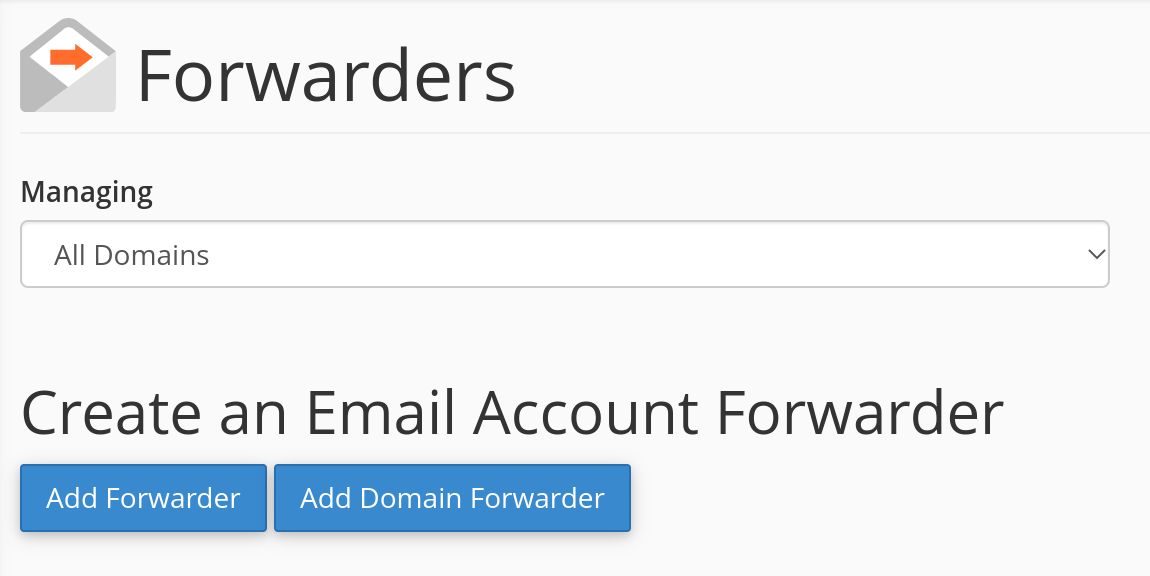 In the "Address to Forward" field, enter the name of the account from which you want to forward messages. In the "Domain" field, select the name of the domain on which the email is configured.
Then, in the "Destination" section, specify to which mailbox you want to automatically forward incoming letters.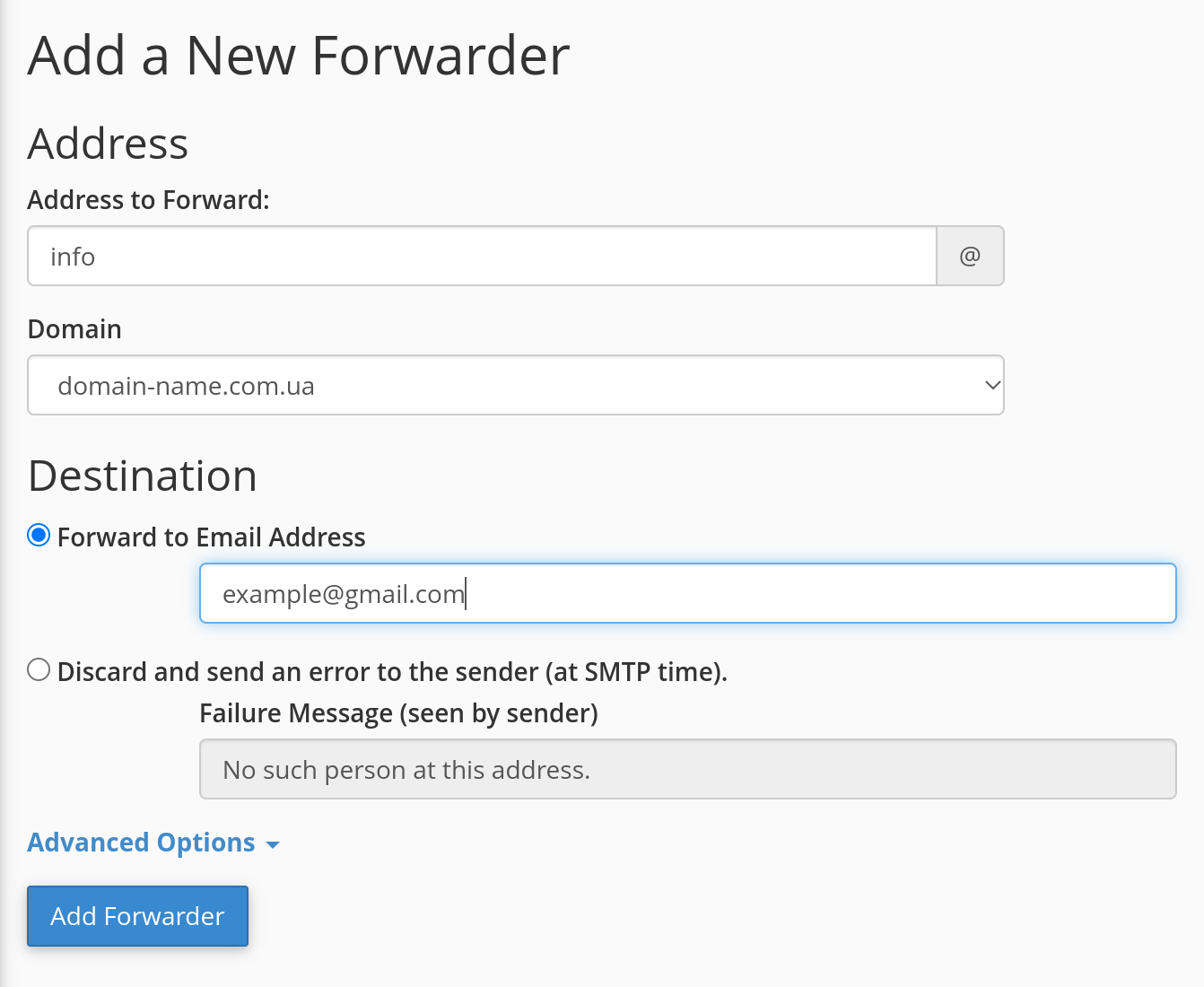 After filling in the specified fields press the "Add Forwarder" button and receive a similar notification: "All mail sent to info@domain-name.com.ua  will be copied to example@gmail.com".