After registration of any domain in NIC.UA, you can notice that in the properties of the order in the "NS-servers" field there is a 'Parked NS' by default. The same mark is displayed next to the domain order in the 'Domains' section.
This means that parked name servers are set by default in any domain, which will direct your domain to the park page.
When you go to the site, you will see such a page instead of the standard browser error that the server could not be connected to.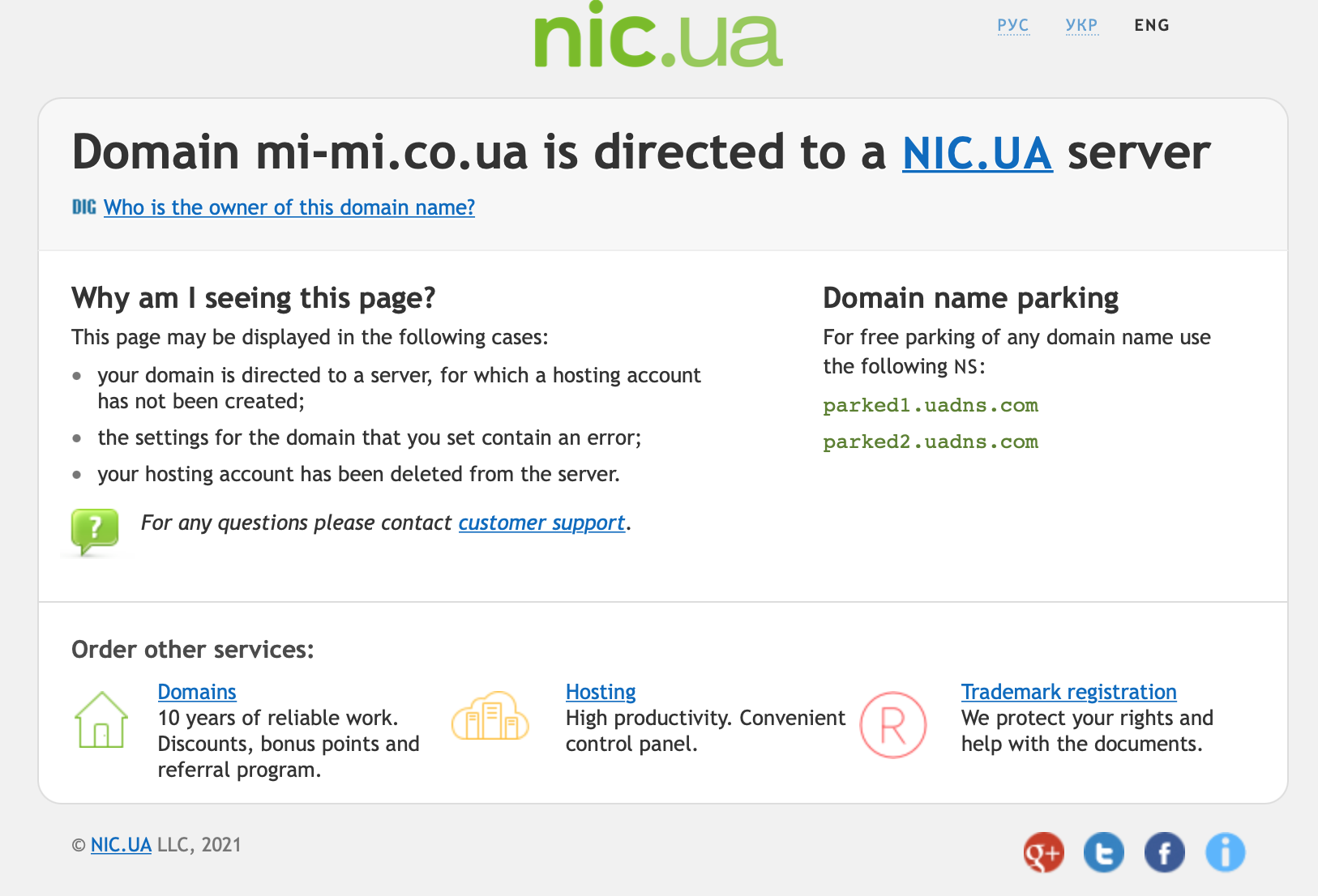 If you have just registered your domain and see a page like this when you open the domain in your browser, then your domain is already active and working and you can configure it.
You can also use these name servers if you don't want your domain to open a site from your current hosting. That way you can quickly 'turn off' your site and then point the domain already to the new hosting when you need it.