You can create your own website or blog on WordPress or other CMS automatically using Installatron.
Installatron is a special store for hosting applications.
First, you need to connect your domain with your hosting.
Then go to the 'Hosting' section in your dashboard and click the 'Control panel' button next to your order.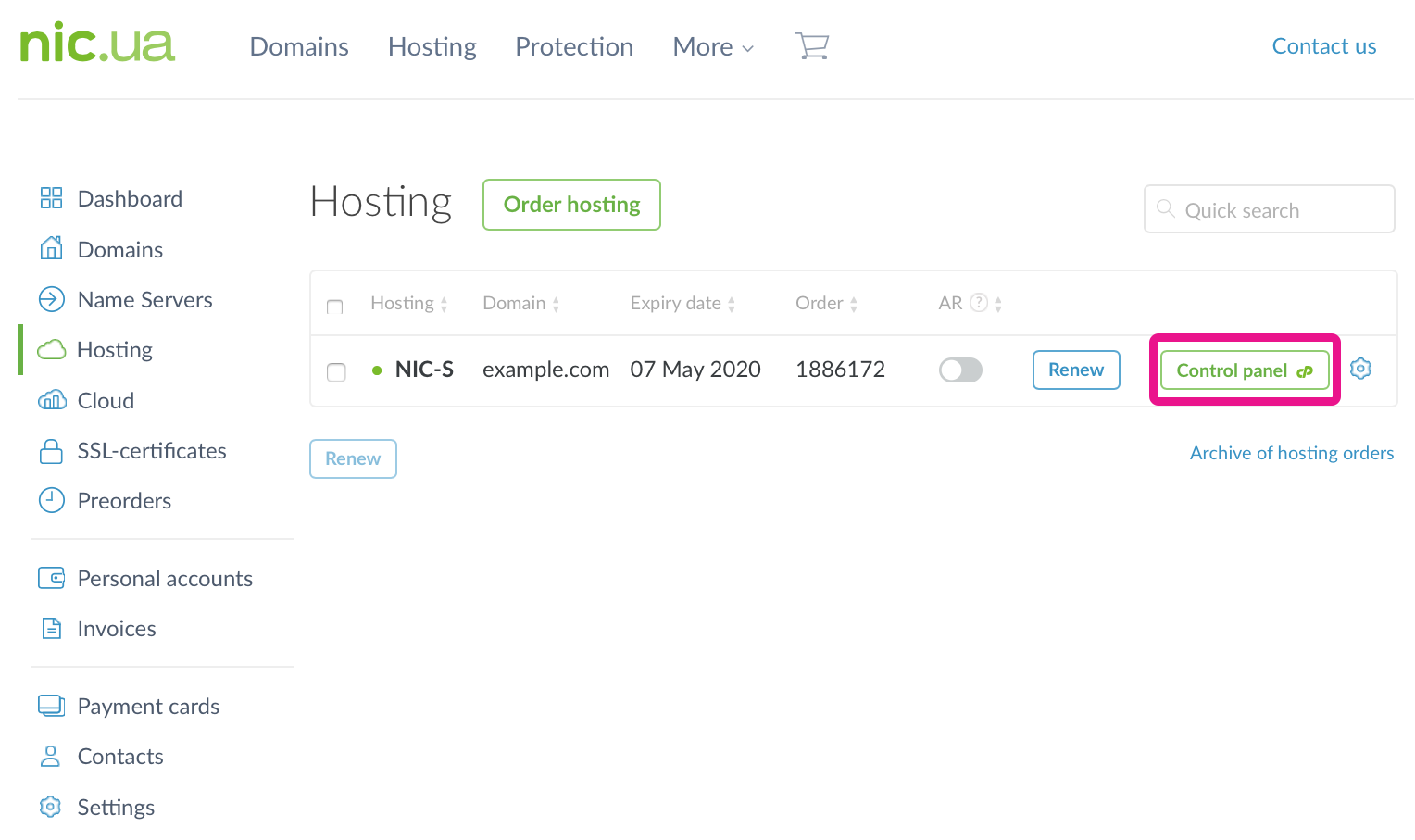 In the hosting control panel, scroll down and find the 'WEB APPLICATIONS' section. Then click 'view more'.

You'll get into Installatron.
Scroll down to the "Apps for Content Management" and click on the Wordpress icon.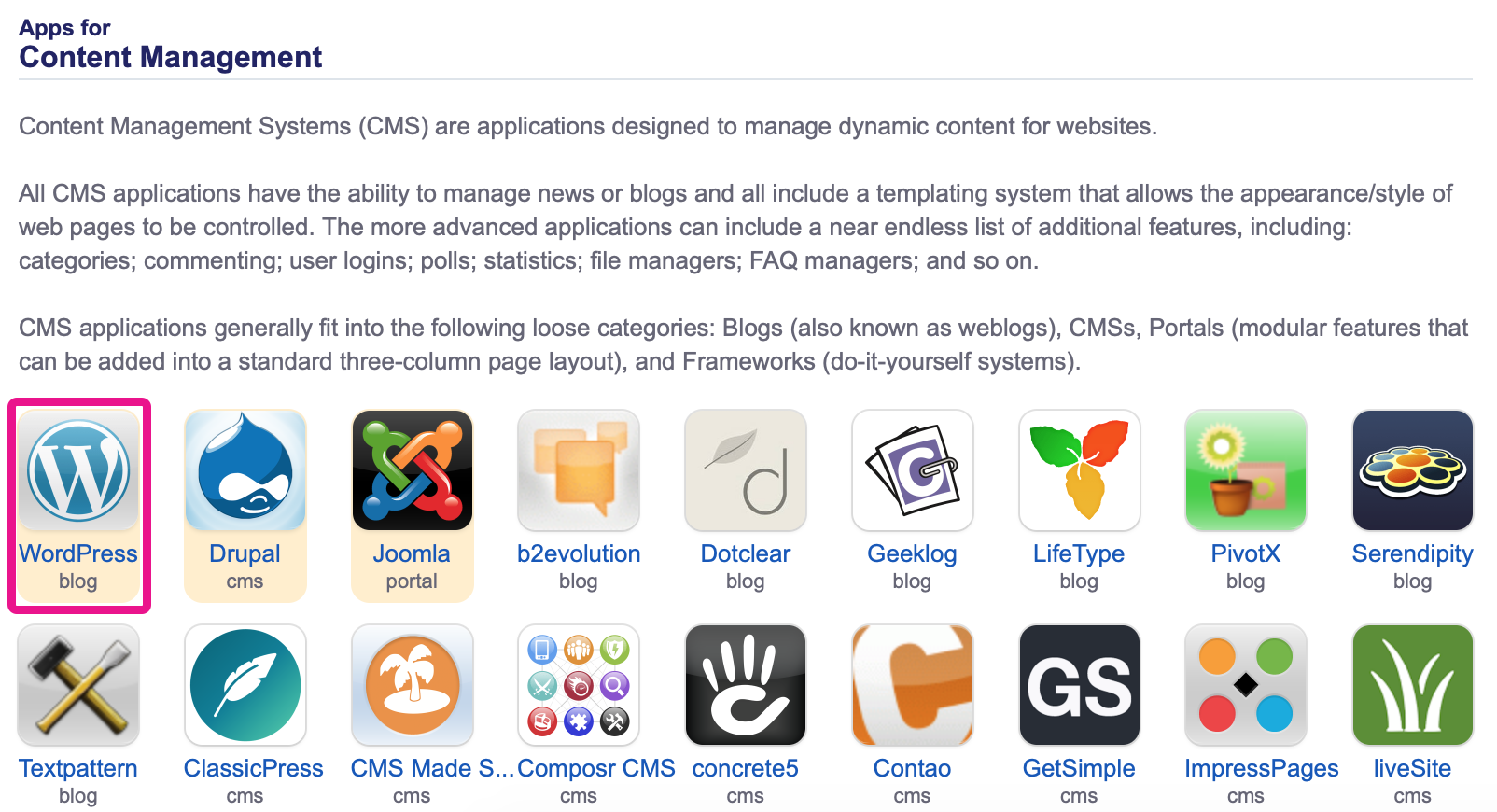 On the application page click "Install this application".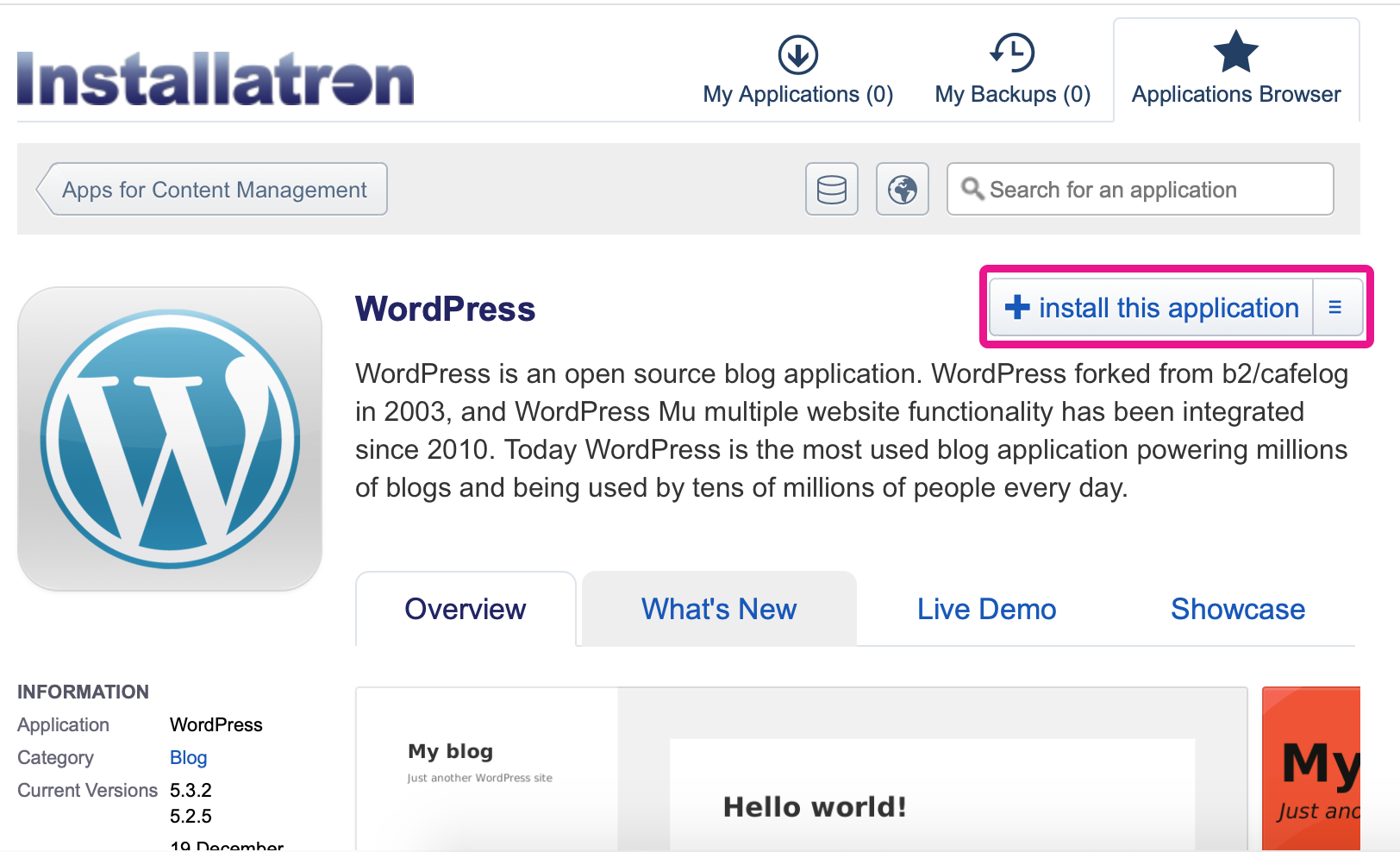 Next you need to select the domain. Choose the link in the https:// format from the beginning to avoid configuring a redirect for a secure connection later.

There's no need to point the Directory. WordPress will be downloaded into the folder for the selected domain.
You can specify the administrator login parameters for the WordPress admin panel. Login and password will already be generated, but you can set them manually as well.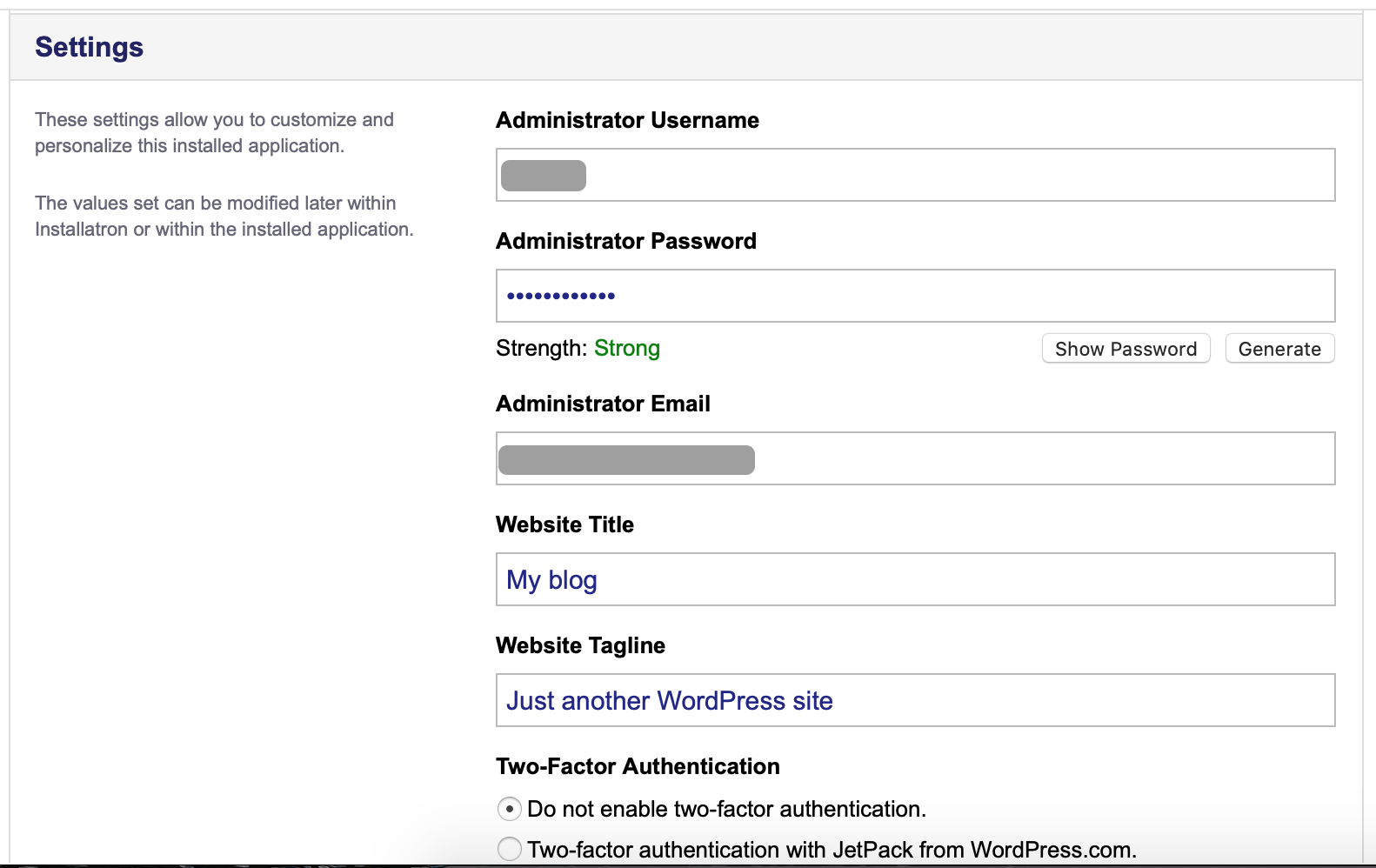 Then click on "Install" at the bottom of the page.

You can see an alert that the folder already contains content. This is common for the main domain of the hosting, as the default folder contains a file with a parking page. Just press "Ok".
Once the installation is complete, you will see links to the site itself, the administrative panel of the site and WordPress support.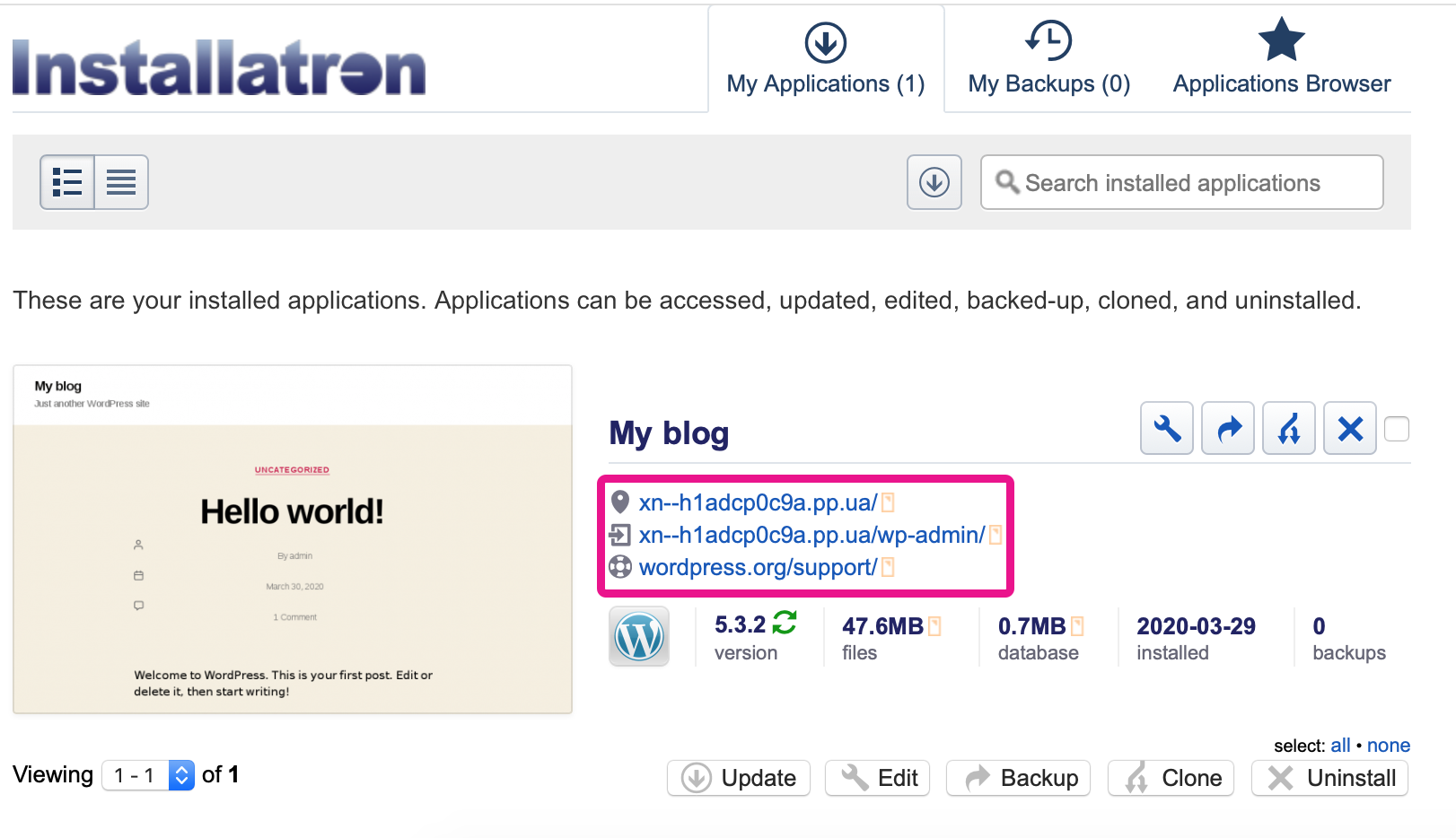 Do not forget to enable SSL for your domain so that the site will be opened via a secure connection.