On NIC.UA hosting there is an option of automatic installation of the CMS for your site, so you do not need to manually create databases, upload files to the root directory and edit the configuration file.
To install CMS using Installatron, first go to the hosting panel (use the login method by entering manually your hosting login and password in the authorization form). Then select "Installatron Applications Installer" in the "Extra Features" section.

Then, in the "Application Catalog" tab, go to the "Content Management Applications" section and select the desired CMS. This article will walk you through the process of installing a CMS WordPress. Installing other applications can be done in the same way.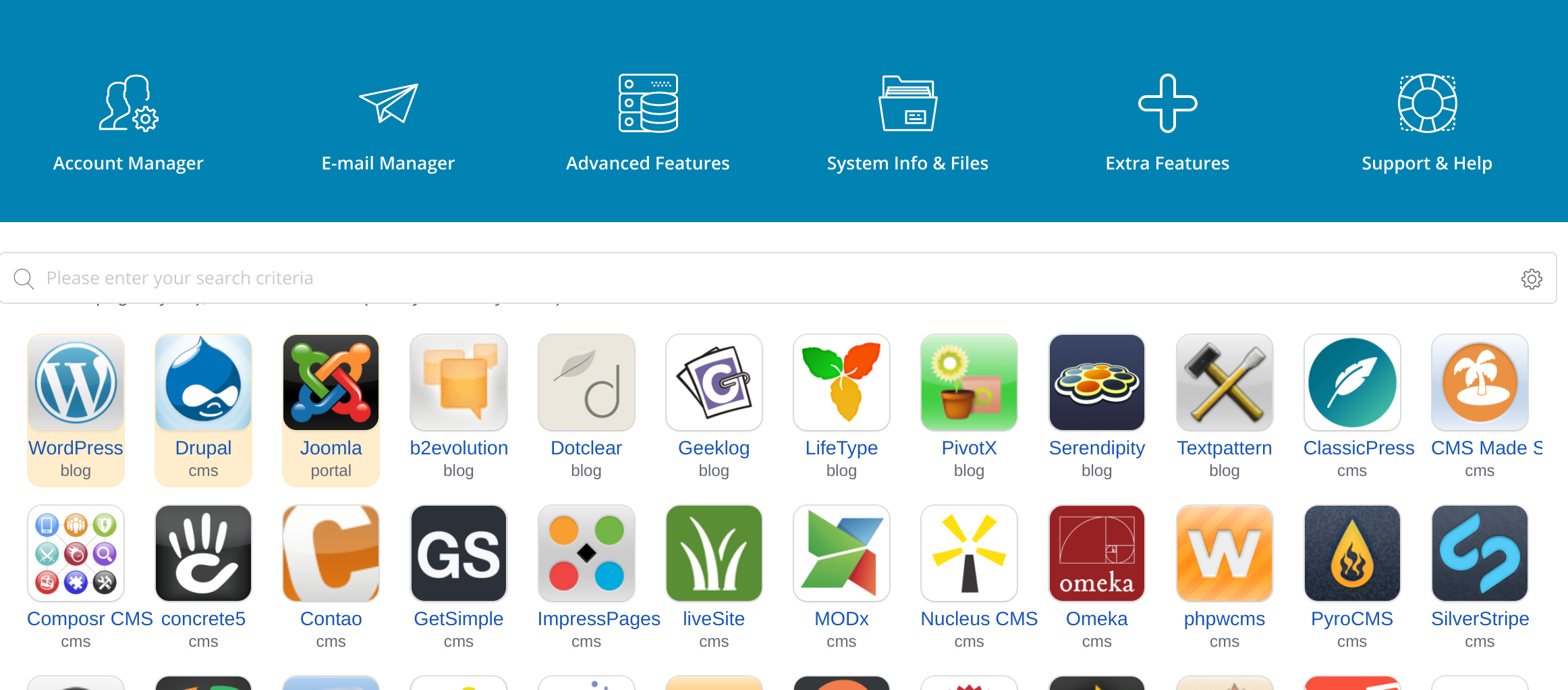 After choosing WordPress, click the "Install this application" button:

In the form that opens, select the domain for which the CMS will be installed and check the correctness of the path of the root directory (we recommend leaving this field blank).

Also fill the administrator name and password that you will use to log into the site admin-panel.

After filling out the form and checking the specified data, click the "Install" button at the bottom of the page. Then wait for the installation to complete and display the following information:

At this step, the installation of the CMS for your site is completed, and you can start developing it. Additionally, check that the domain is already directed to the hosting server.