Safety is always a priority. Important or secret file folders on hosting can also be protected with passwords. This article will show you an example of setting a password for the "cache" folder.
First go to the "Directory Privacy" section of your cPanel hosting panel.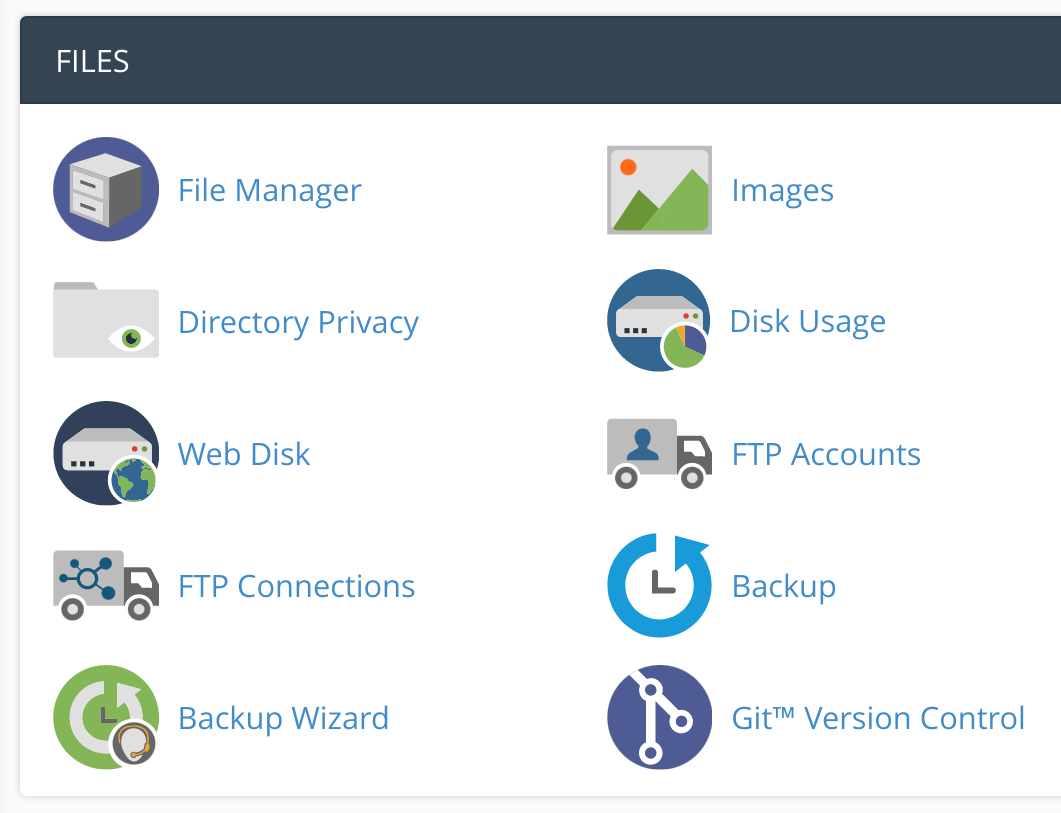 In this section find the required folder and click the "Edit" button.

Then check the box next to "Password protect this directory" and click "Save".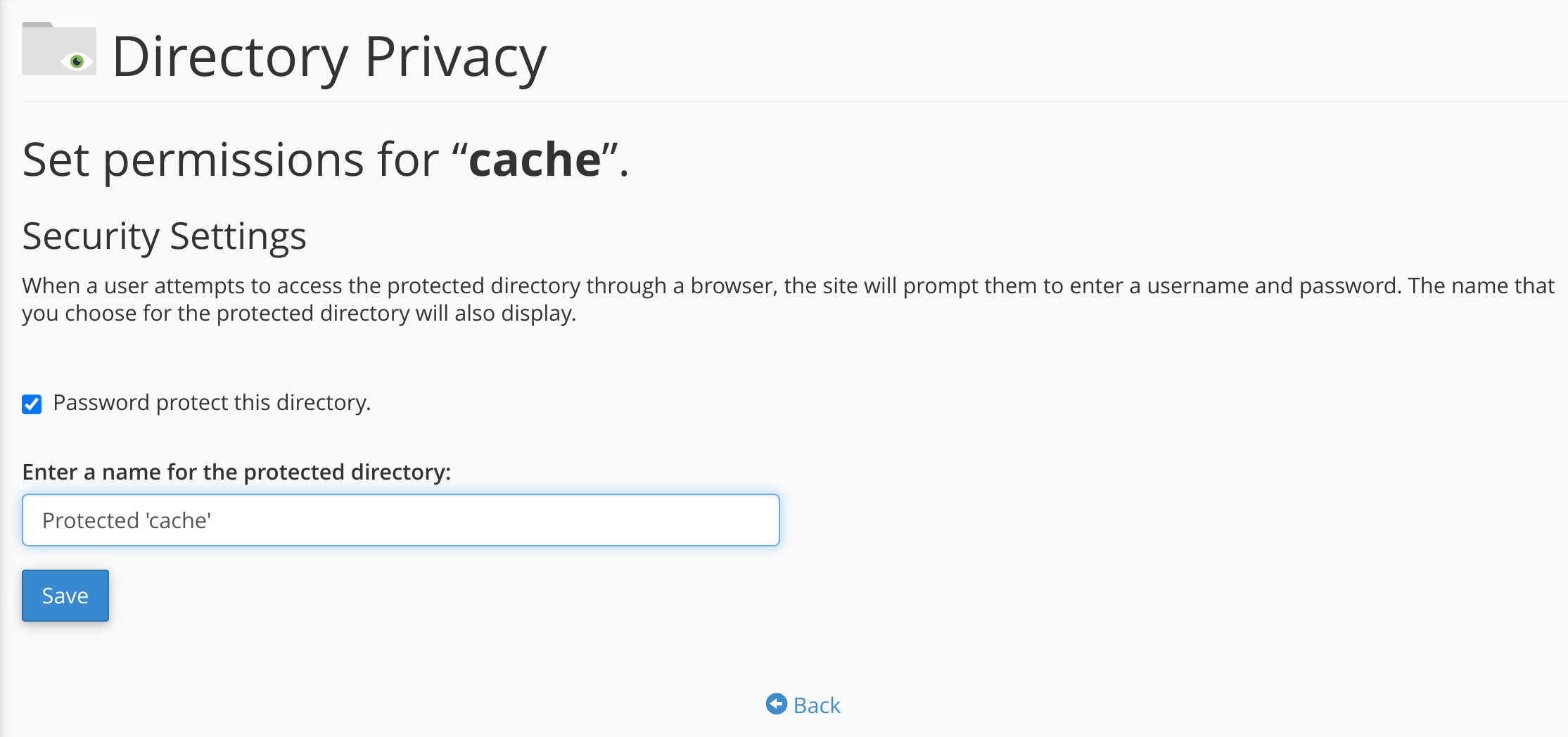 After receiving such notification, click "Back".

In the form that opens, specify the username and password that are required to gain access to the selected folder. Then click "Save".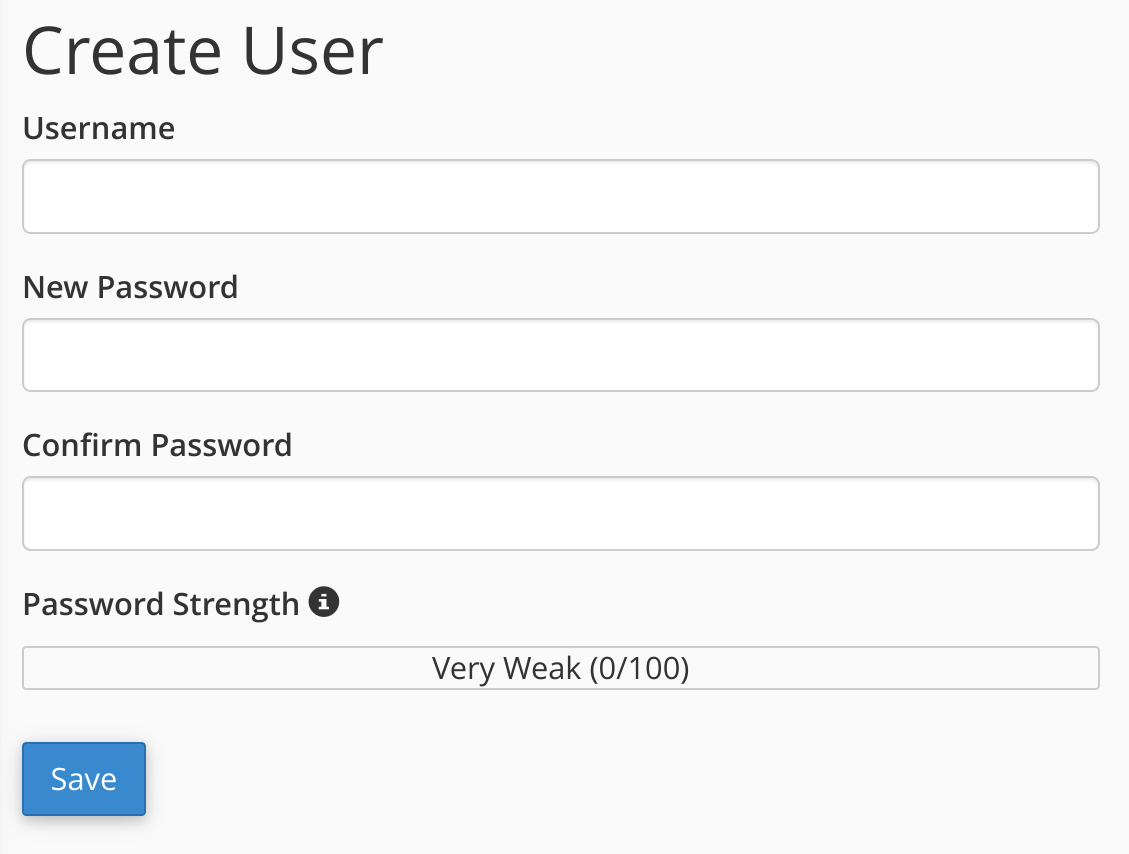 After making these settings, access to the folder will be protected. When you try to access a protected directory, the browser will display an authorization form.
Please note that setting a password does not override other security measures that are necessary to ensure the reliable operation of your resource.