Sometimes it becomes necessary to change a password for your NIC.UA account, especially if you provided someone login data from your personal NIC.UA account (which we do not recommend).
To change the password, go to your NIC.UA account, on the column to the left and select "Settings".
Here, in the first line, fill your current password, and in the next two lines, add a new password.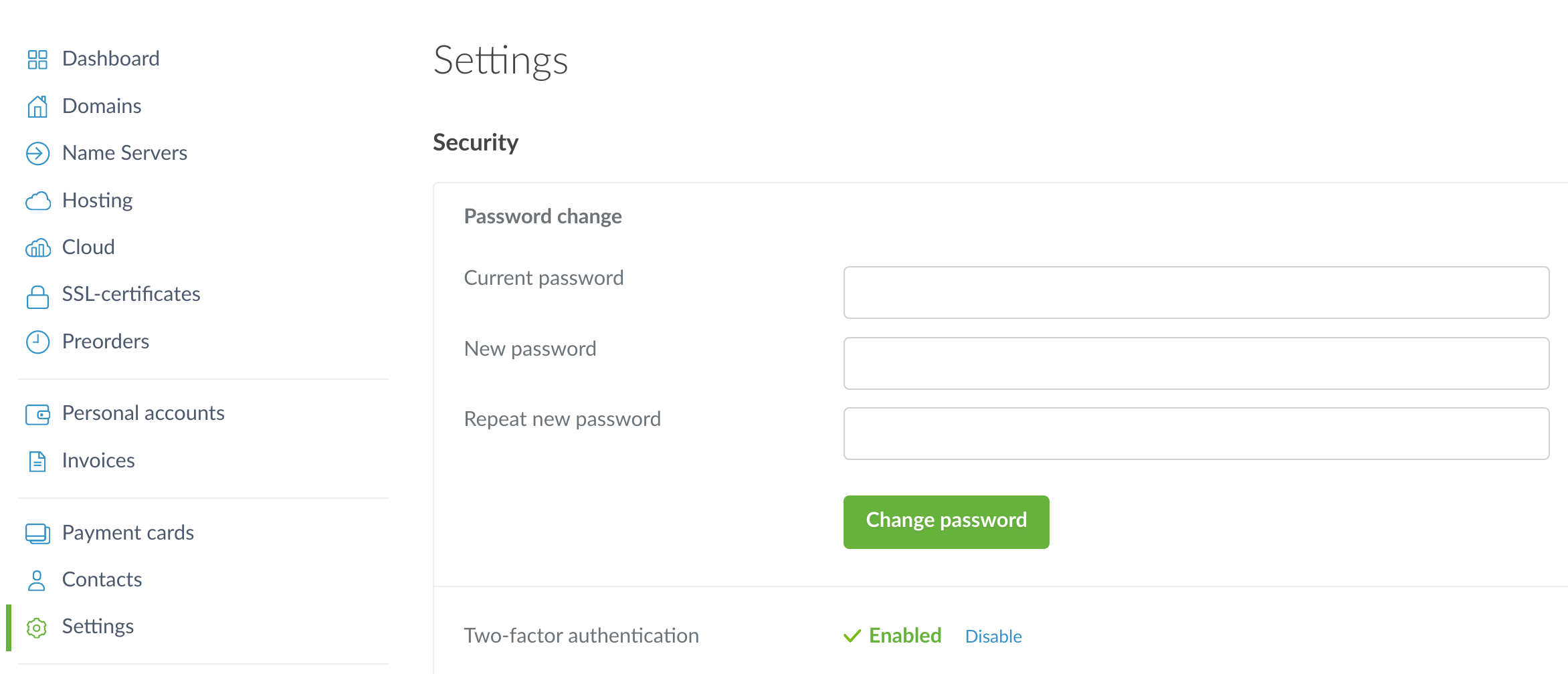 After clicking on the "Change password" button, a notification about the successful data change is displayed.
From now on, you can log into your NIC.UA account with a new password.