To renew a domain, you need to sign in to your personal NIC.UA account using the username (your email) and password: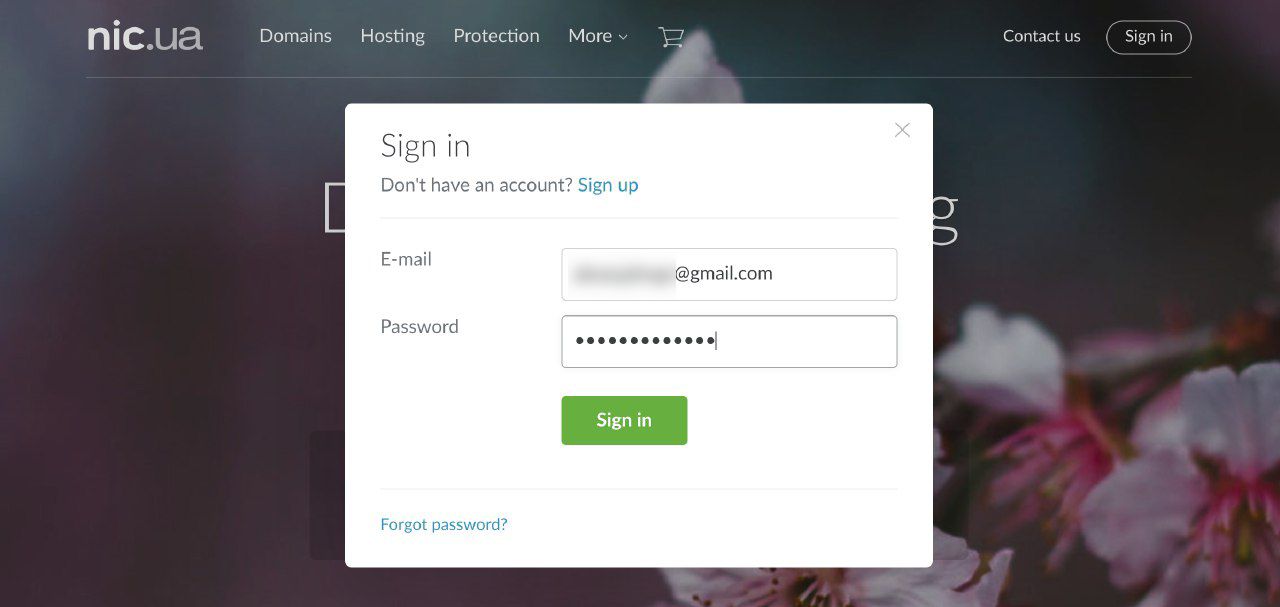 ---
Then open the "Domains" section and find the domain you want to renew. Everything is simple here, click on the "Renew" button:

---
You will immediately go to the cart to place an order. In the first step, you can choose for how many years you want to renew the domain.
Most domain zones limit the maximum renewal term to 10 years.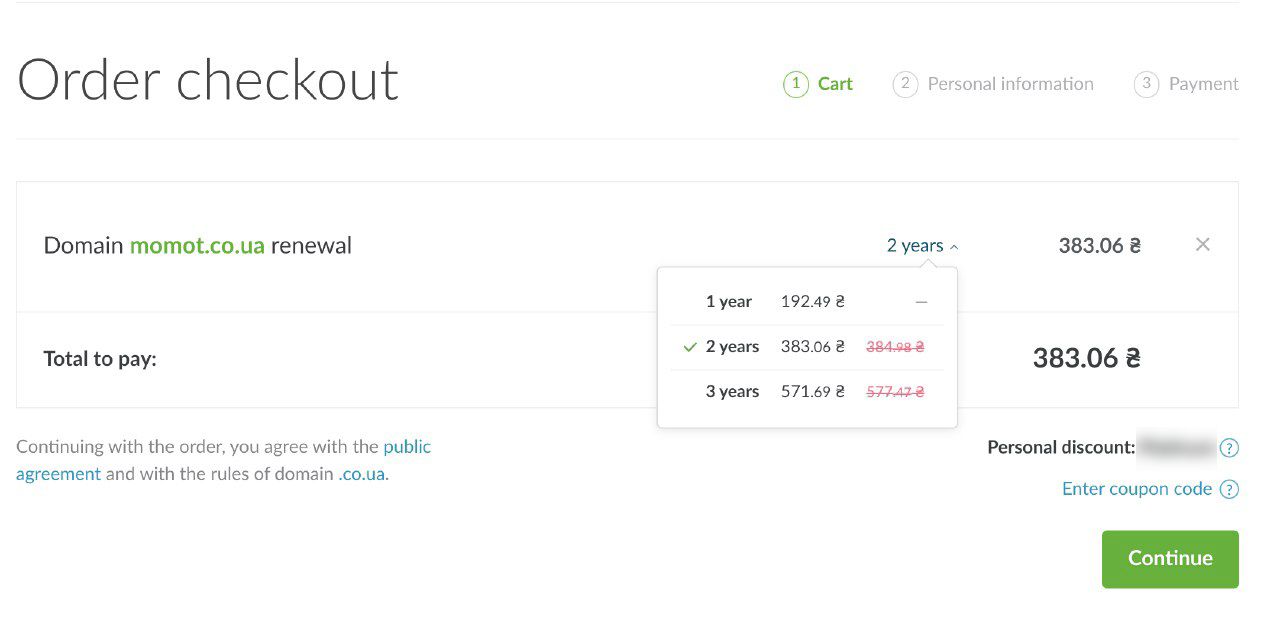 ---
In the second step, you can select a payer; by default, they indicate the owner of the personal account. If you want to specify another person or organization, click on the "Use default data" drop-down list and add a new contact.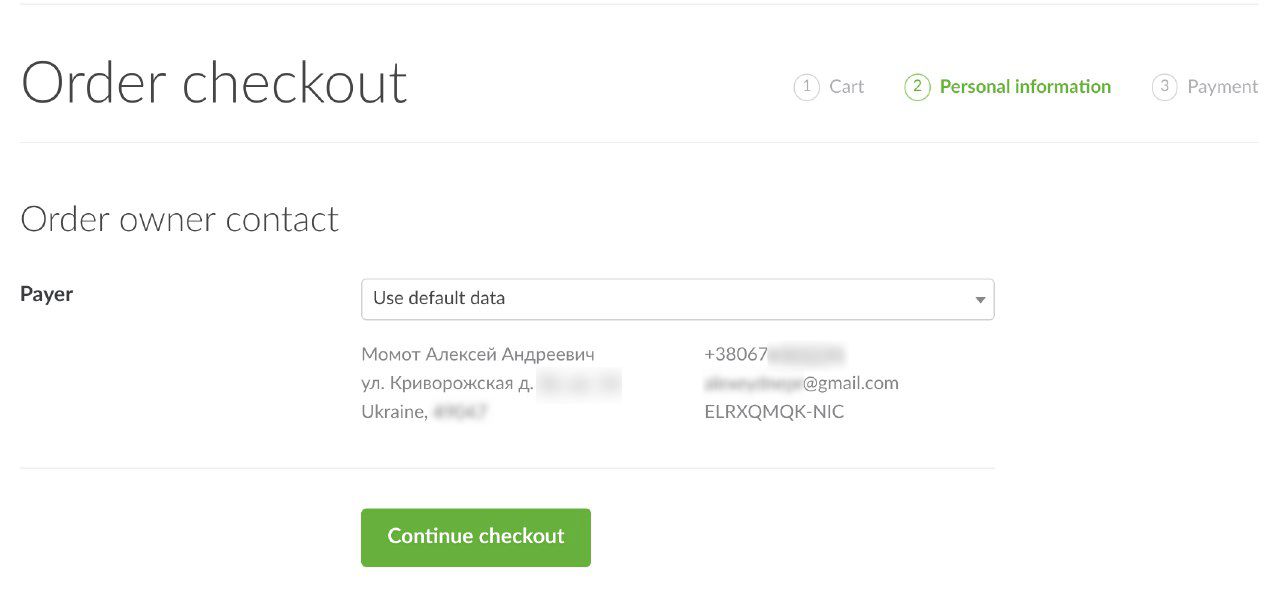 ---
After that, a new invoice will be created in the third step and you will be able to choose a convenient payment method: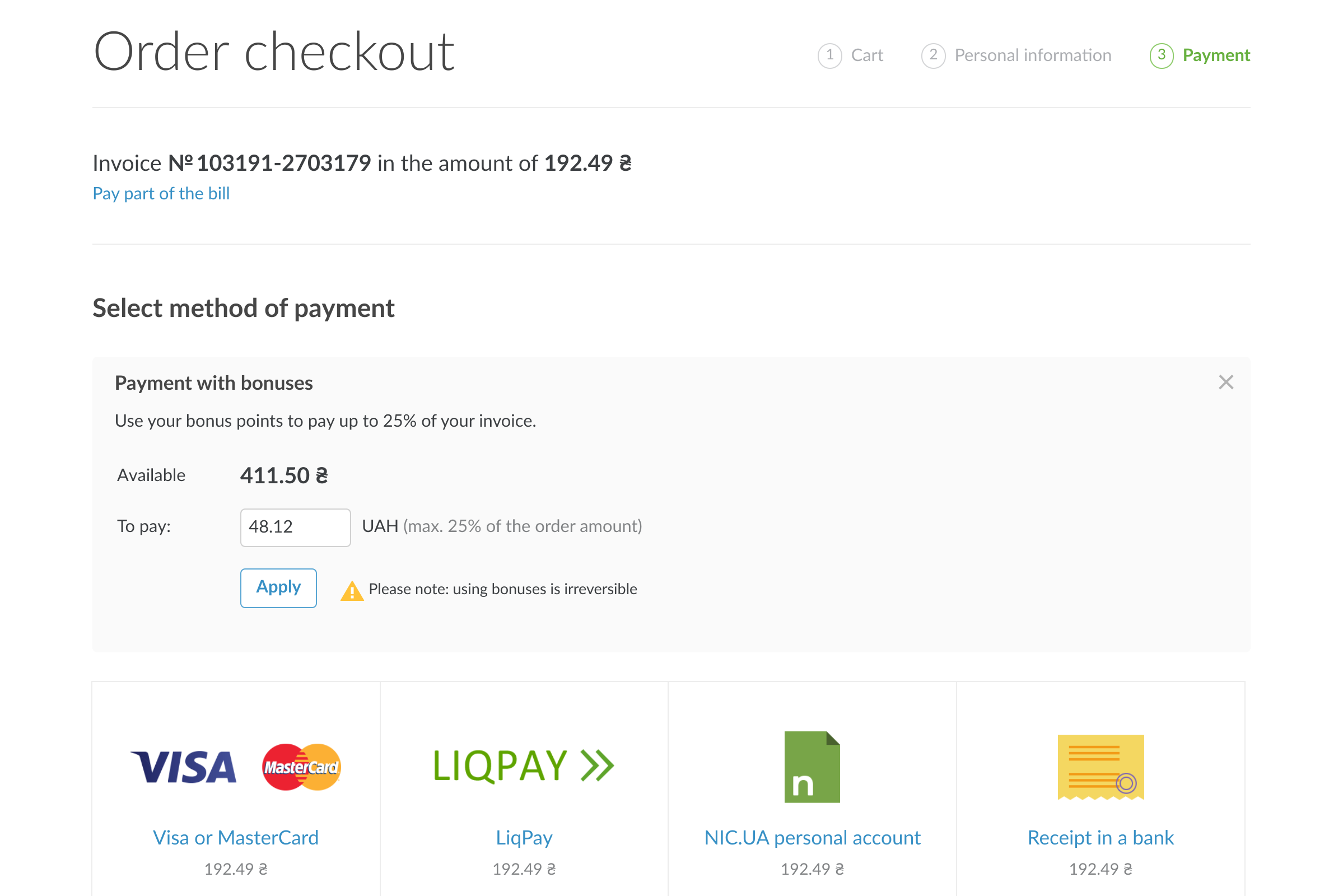 ---
After the funds are credited to the NIC.UA account, the domain will be automatically renewed for the period you choose.
The exception is PP.UA domains. When renewing free domains, NIC.UA will only create a request to the domain registry for domain renewal. You must activate the domain for the renewal to proceed.
Please note: if the domain is inactive for some time, information about this is cached by Internet providers, so the site, subdomains or domain mail may not work immediately after payment. After domain renewal, you usually need to wait — from a couple of hours to a day for the DNS records to be updated.