When registering on the site NIC.UA you only need to specify your e-mail and come up with a password. All other data required for ordering a domain or hosting you will be able to fill in when placing an order: in the cart you will be definitely met by the form "Private information of the account owner".
The data specified in the form will be set as the default contact information for your account. All fields are mandatory, except for "Middle name" and "Region".
To register an account for a company, simply check the box next to "I am registering on behalf of a company" and enter the company name in the field that appears: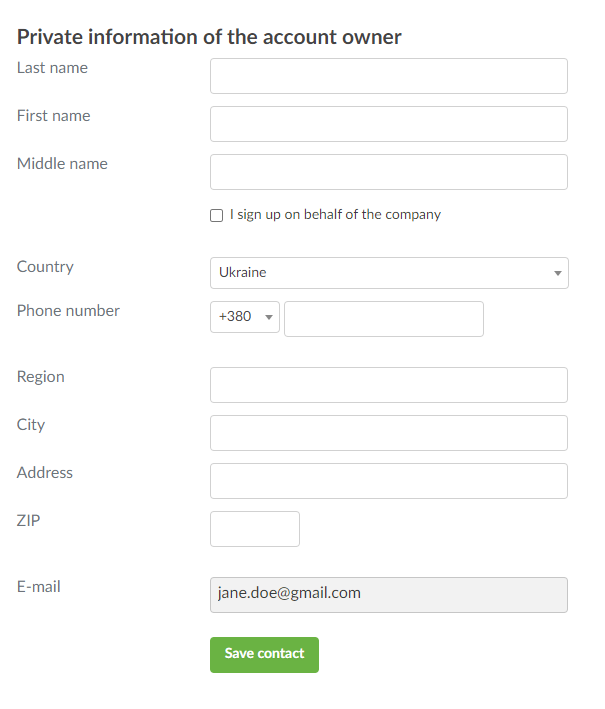 After creating a contact, it can be used to register any services NIC.UA.