In your cPanel hosting account, there are many ways to set up mail forwarding. Now let's look at how to configure it using the Global Email Filters menu.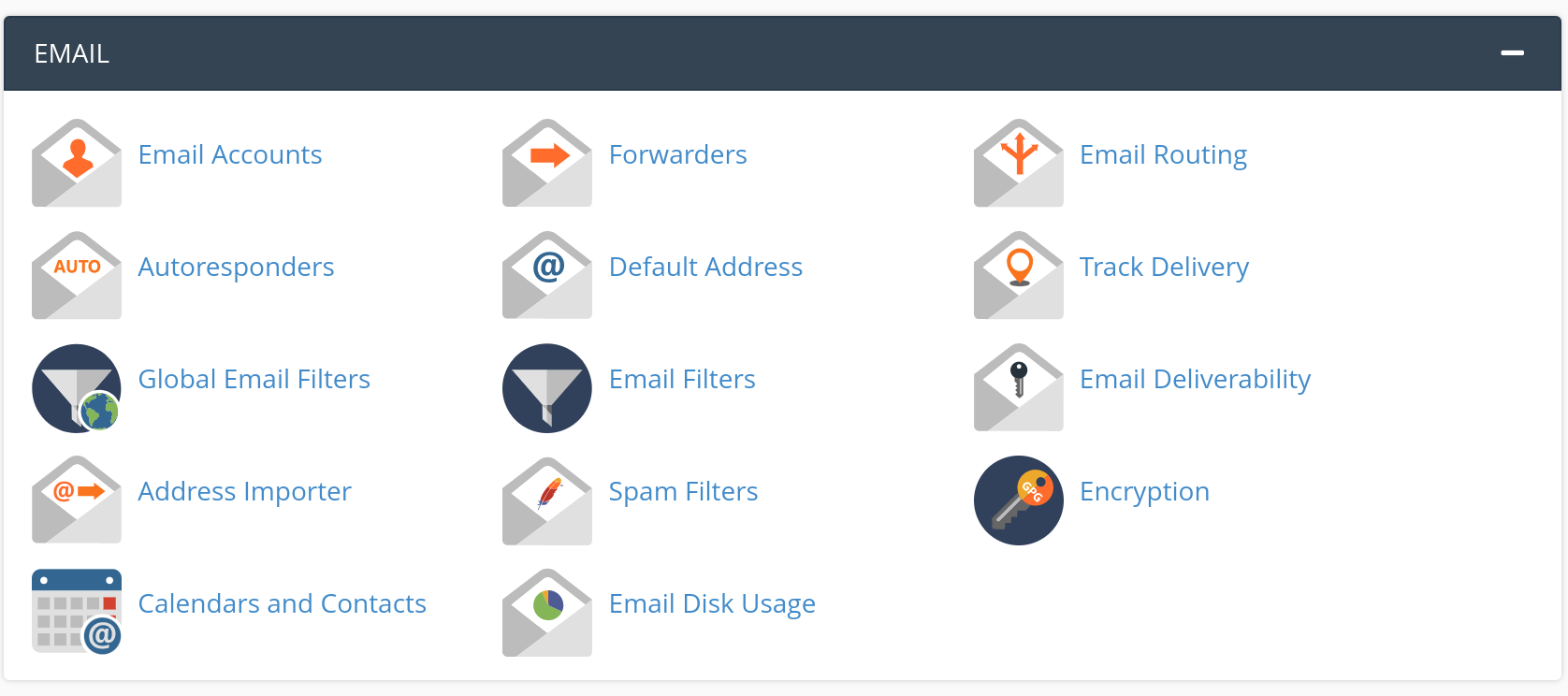 In the main menu of your hosting account select the "Global Email Filters" item.
In the page that opens, click "Create a New Filter" and select the conditions for its implementation.
Let's say we want to redirect all incoming letters that go to our mailbox example@domain.com.ua on the hosting to a third-party mail myemail@gmail.com.
Enter the name of the selected filter.
Then in the field "Rules" select "to" "equals" and fill "example@domain.com.ua'.
In the "Actions" section, select "Redirect to" and enter the email "myemail@gmail.com".
After selecting all the options, press the "Create" button.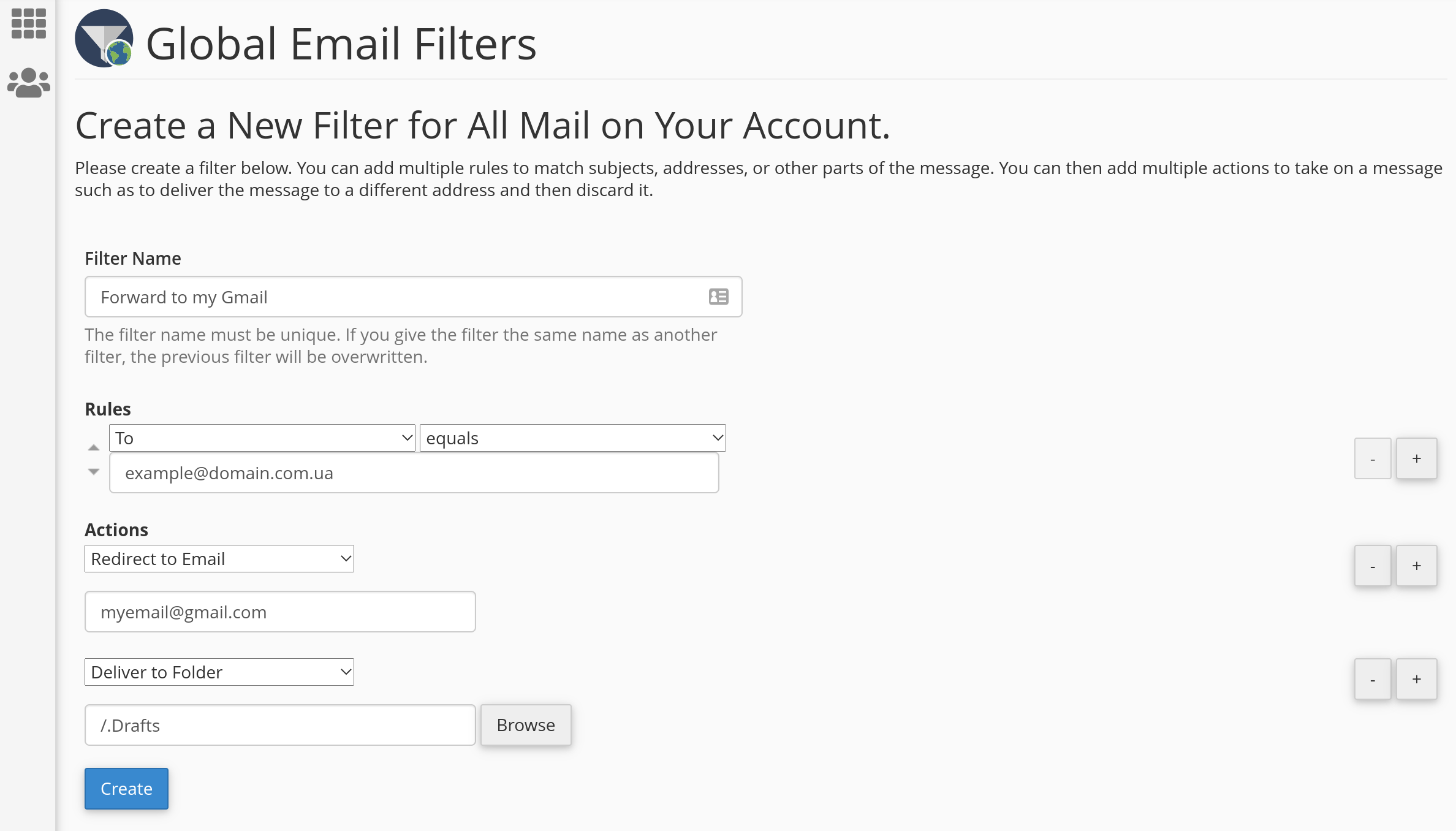 In one filter, it is possible to apply several rules and several actions at once.