Often on hosting it becomes necessary to add an additional user for an existing database. To do this, open the DirectAdmin hosting control panel. Place the cursor over the first menu item "Account Manager" and select "MySQL Management".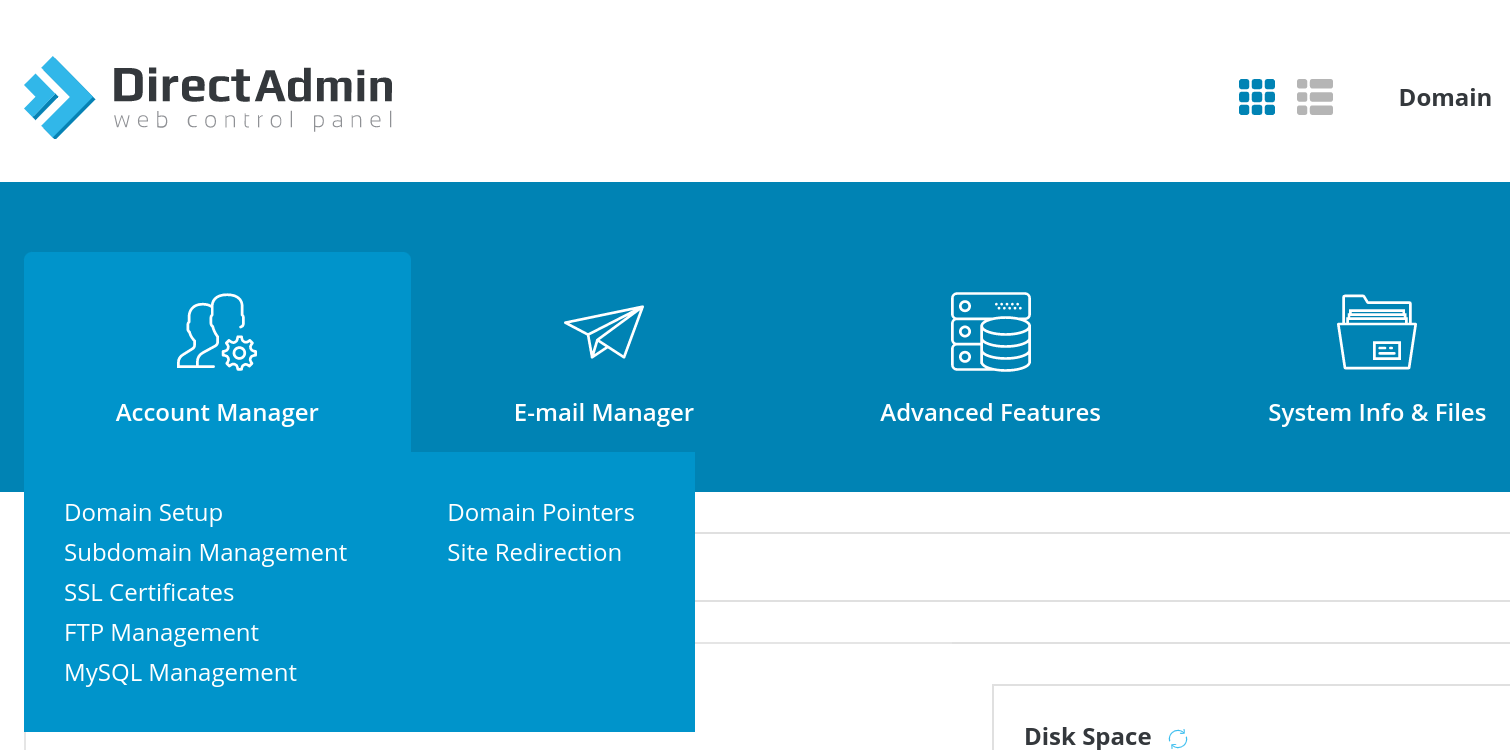 In this menu item, we see a list of databases that are used in the hosting account. In order to add a user to a specific database, click on the name of the database itself.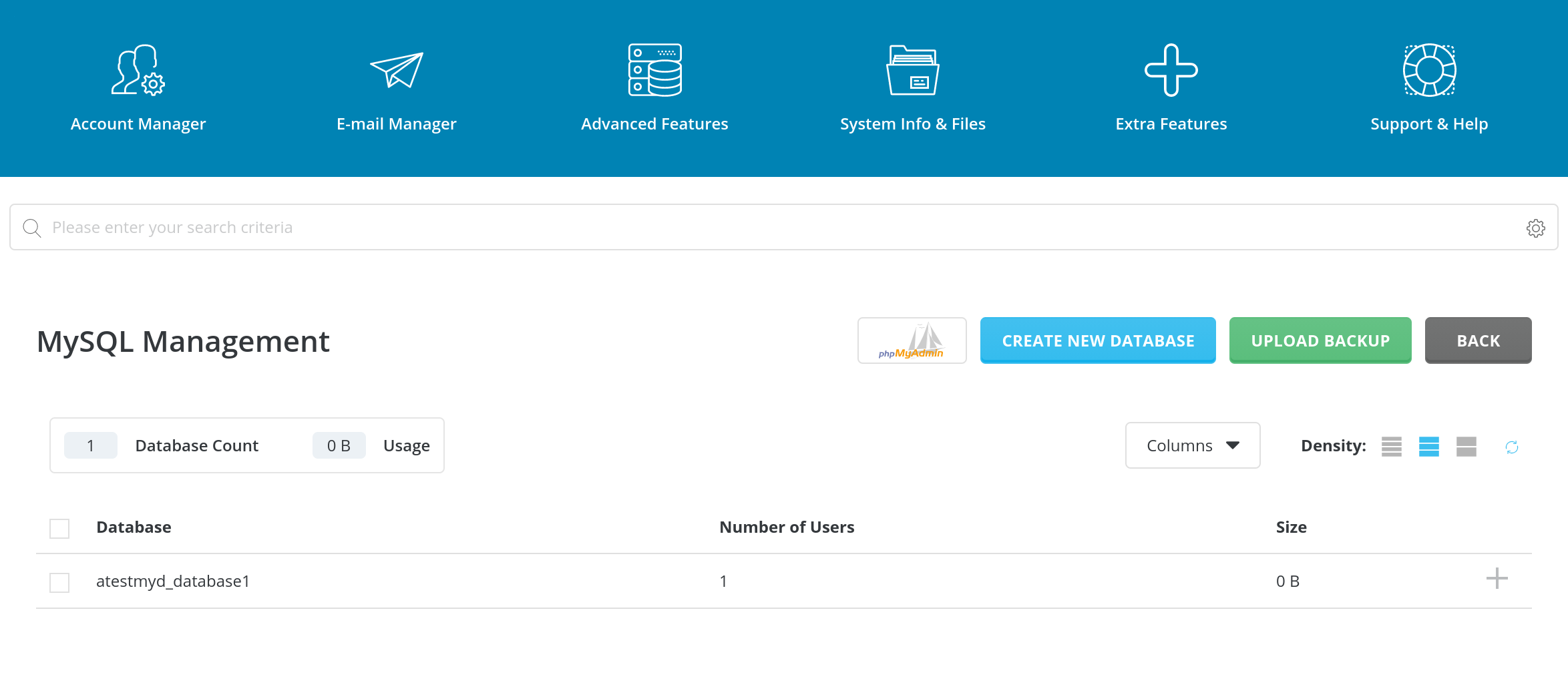 In the menu item that opens, click the "Create New User" button.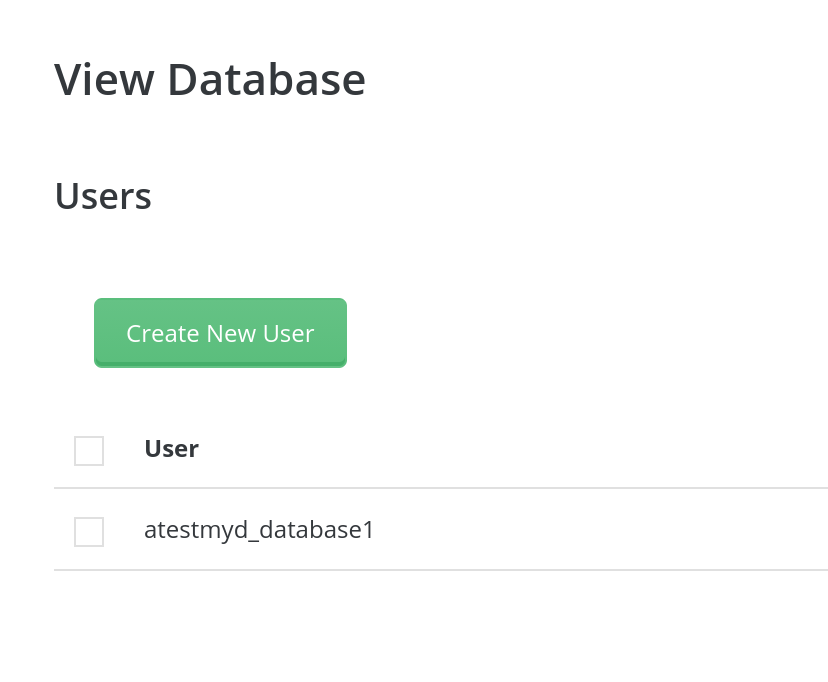 A pop-up window opens, in which we fill in the name of the new user and the password to him. Then click "Create".