Noways there are more and more website builder platforms. One such project is Webflow. Next, we will look at the sequence of steps to configure your domain for this service using "NIC.UA name servers".
1. Go to the "Domains" section and click on the gear next to the required domain. In the "NS-servers" section, select "NIC.UA Name Servers", click "Change NS".

2. For the next settings, go to "Name Servers" menu.

 3. Opposite to the required domain click on the gear and in "DNS records" click "change".
 Add the following entries:
@ 14400 A 75.2.70.75
@ 14400 A 99.83.190.102
www 14400 CNAME proxy-ssl.webflow.com. (with a dot at the end).
Save the changes by clicking on the corresponding button below.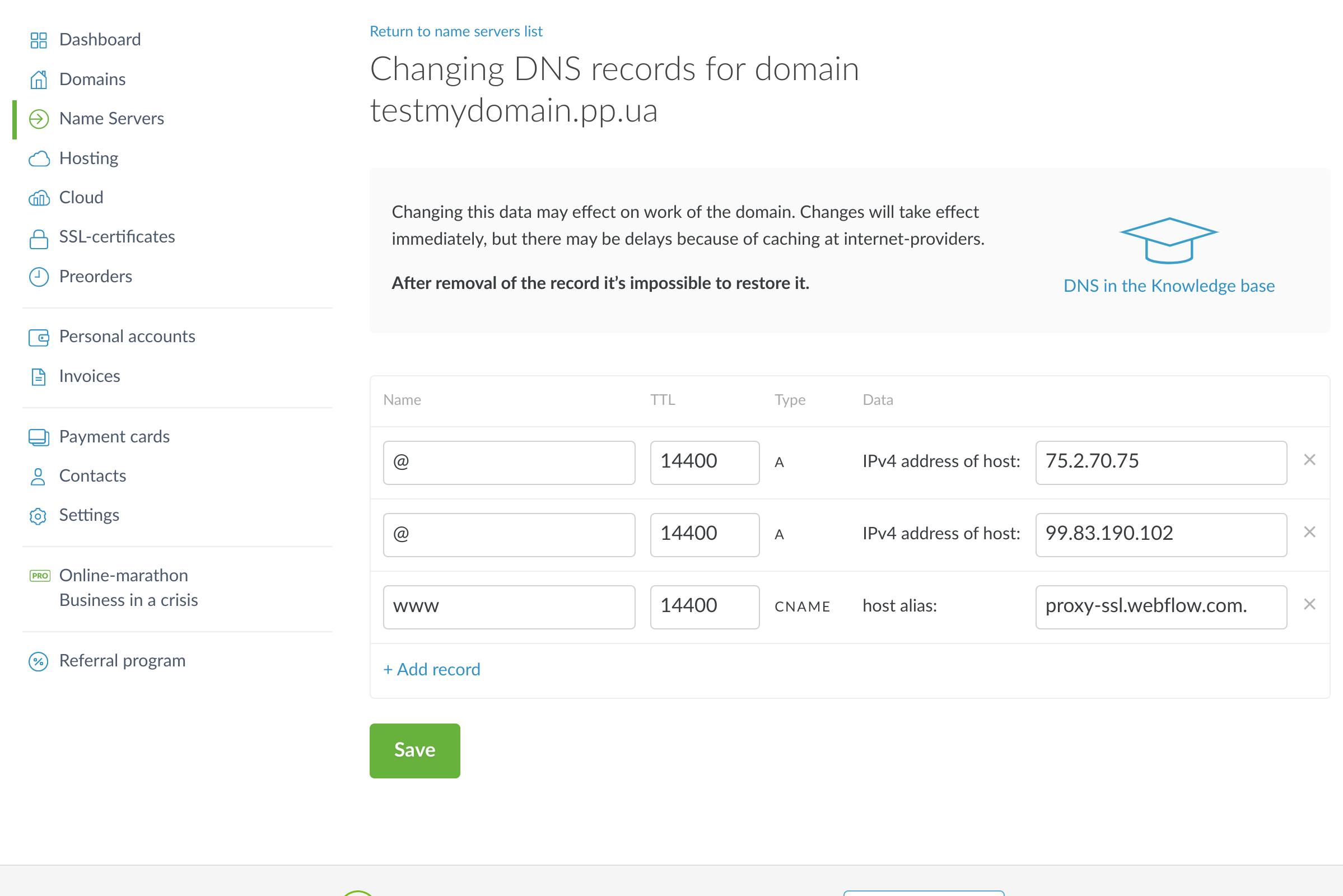 We check the current IP and further steps to configure at the Webflow page.
⚠️ Please note: changes in NS and DNS-records may take effect after a period of time — from 4 to 72 hours. This is due to the storage of information about domains at  Internet providers: they save all user's requests and store them for a certain time.