Sometimes employees of companies forget the current password from e-mail and there is a need to change it. This article will describe how you can do this.
First, go to the DirectAdmin hosting panel and select the "E-Mail Accounts" item in the "E-mail Manager" section.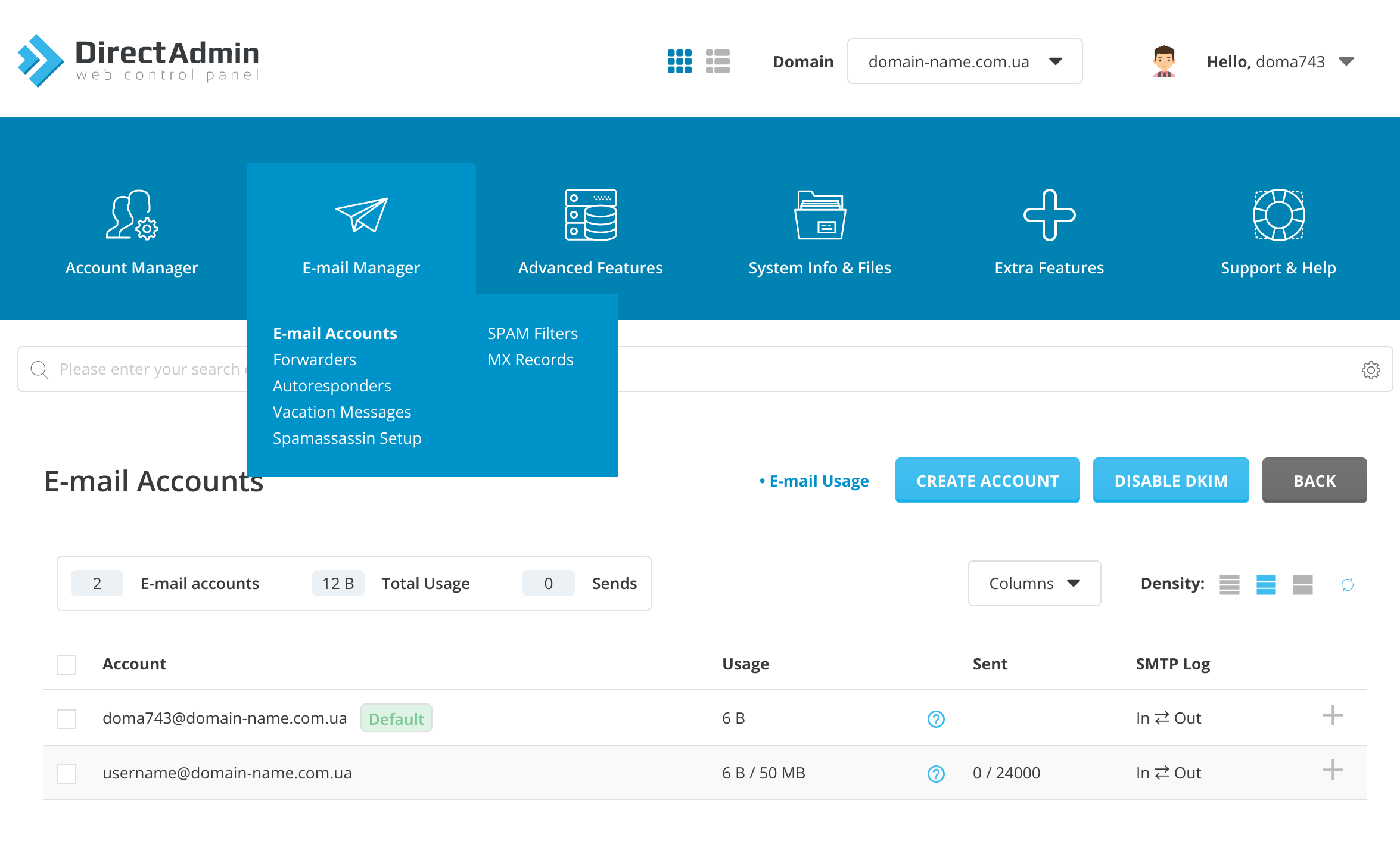 Then, opposite of the selected account, click on the button in the form of a "Plus" sign.
Then select from the list Change Password / Username.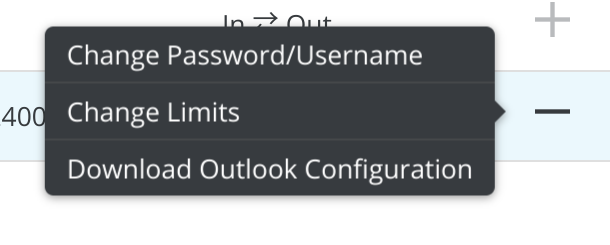 In the form that opens, enter a new password and click the "Save" button.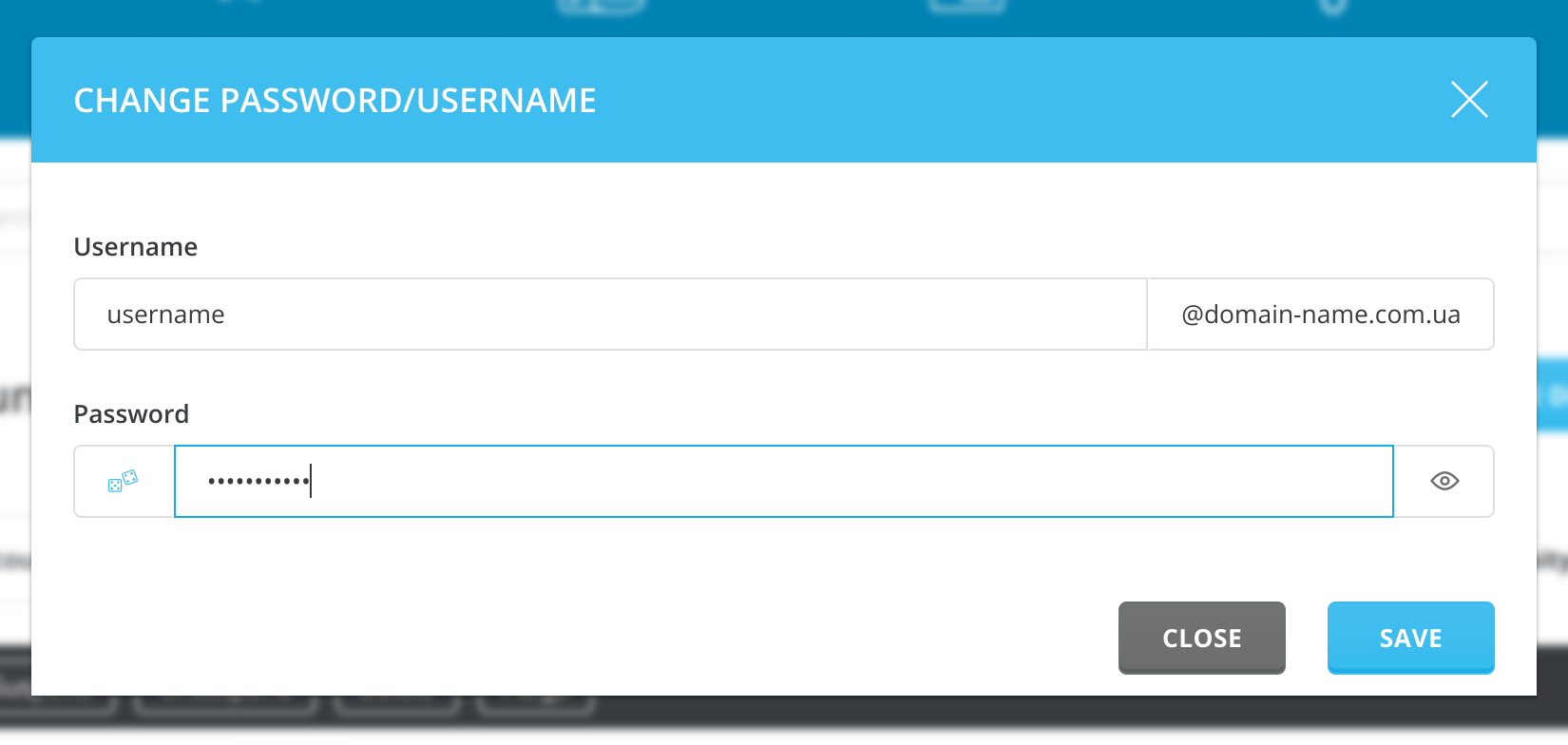 In the same way, if necessary, you can change the username for the created mailboxes on the NIC.UA hosting.