You might encounter a problem when using a remote mail service where not all mail is delivered to the servers specified in the MX records.
In this situation, it is important to check which mail server is set by default in the hosting panel. To do this, go from the main page of the DirectAdmin panel to the "E-mail Manager" => "MX Records".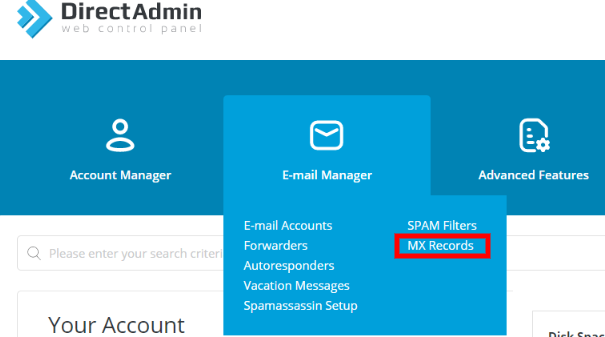 Under "Options" we are interested in the "Use this server to handle my mail" setting. If you have it enabled, it means that your mail is coming directly to your hosting mail client, if it is coming from another domain, located on the same server.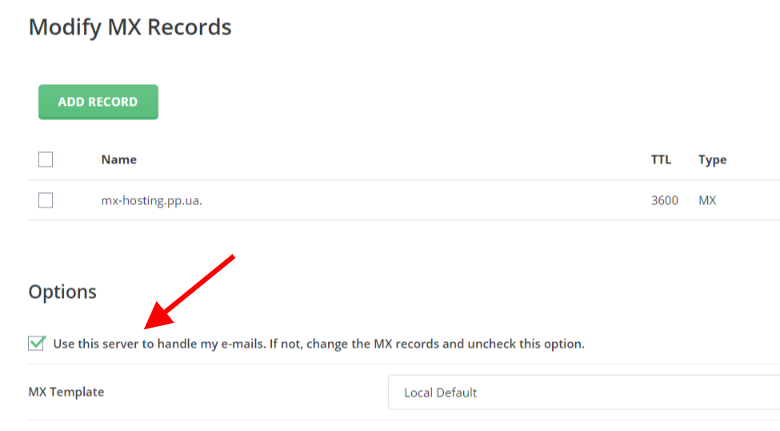 To receive mail on a third-party mail server, this setting must be disabled. Next, in the same section you should duplicate your MX-records from the NS-servers.

After making the settings, do not forget to save your changes. After clicking the button, the notification "MX Template Set" should appear.