At NIC.UA you can choose and order a recently deleted domain.
Why do I need it? The main advantage is SEO. Previously created domain can already contain links to it on the Internet, which means you can immediately get traffic to your site.
To check which domains have recently been deleted and their ranking, you need to open the Domains section → "Deleted domains". On the same page you can add them immediately to the shopping cart for registration: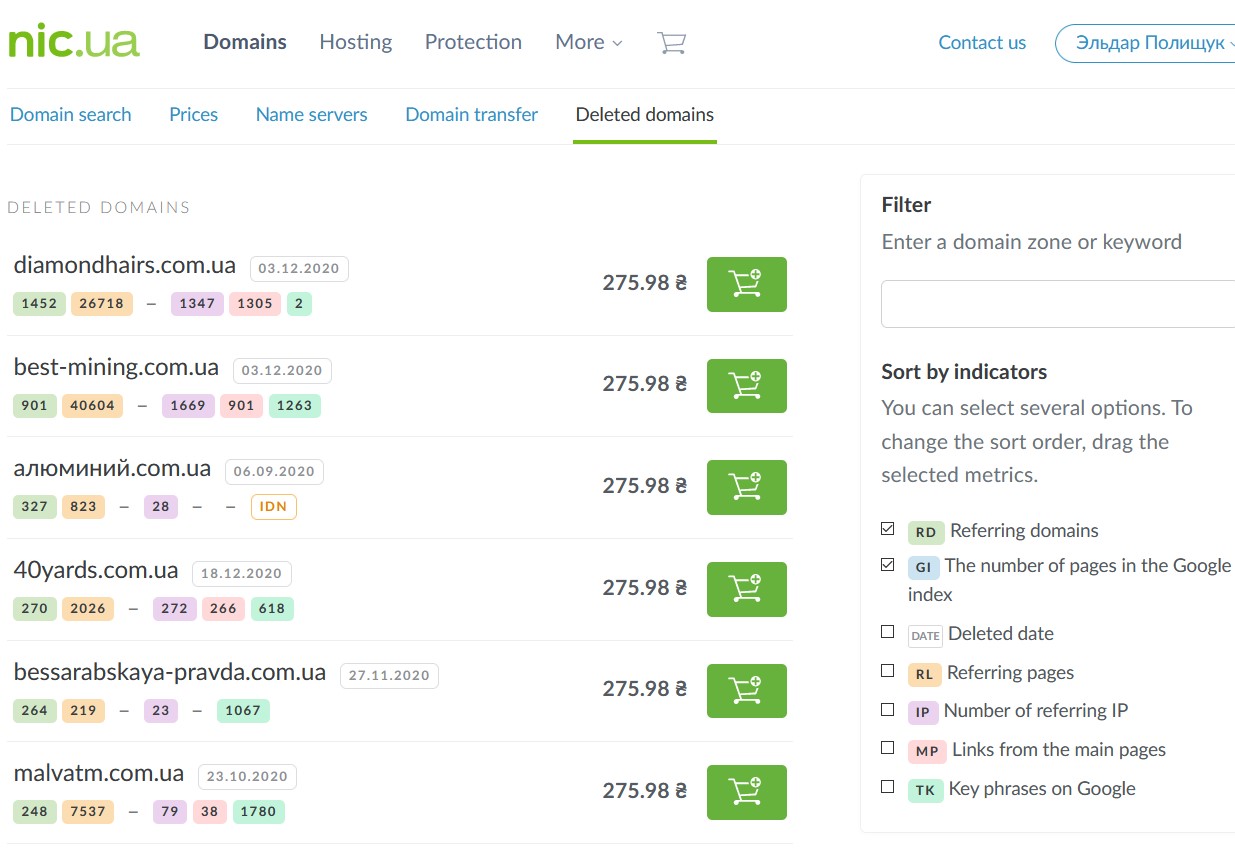 Please note: to access the filters, you will need to log in to your NIC.UA account or register it.