The cPanel control panel is installed on the NIC.UA hosting servers: one of the most popular and recognizable. If you transfer your site to NIC.UA from another hosting provider, there is a good chance that you already know how to work with it.
To access cPanel, you just need to open the "Hosting" section in your account and click on the "Control Panel" button. Or take the login data in the settings clicking on the cogwheel:

When you click on the "Panel" button, you will be automatically redirected and automatically log into your cPanel account on the hosting: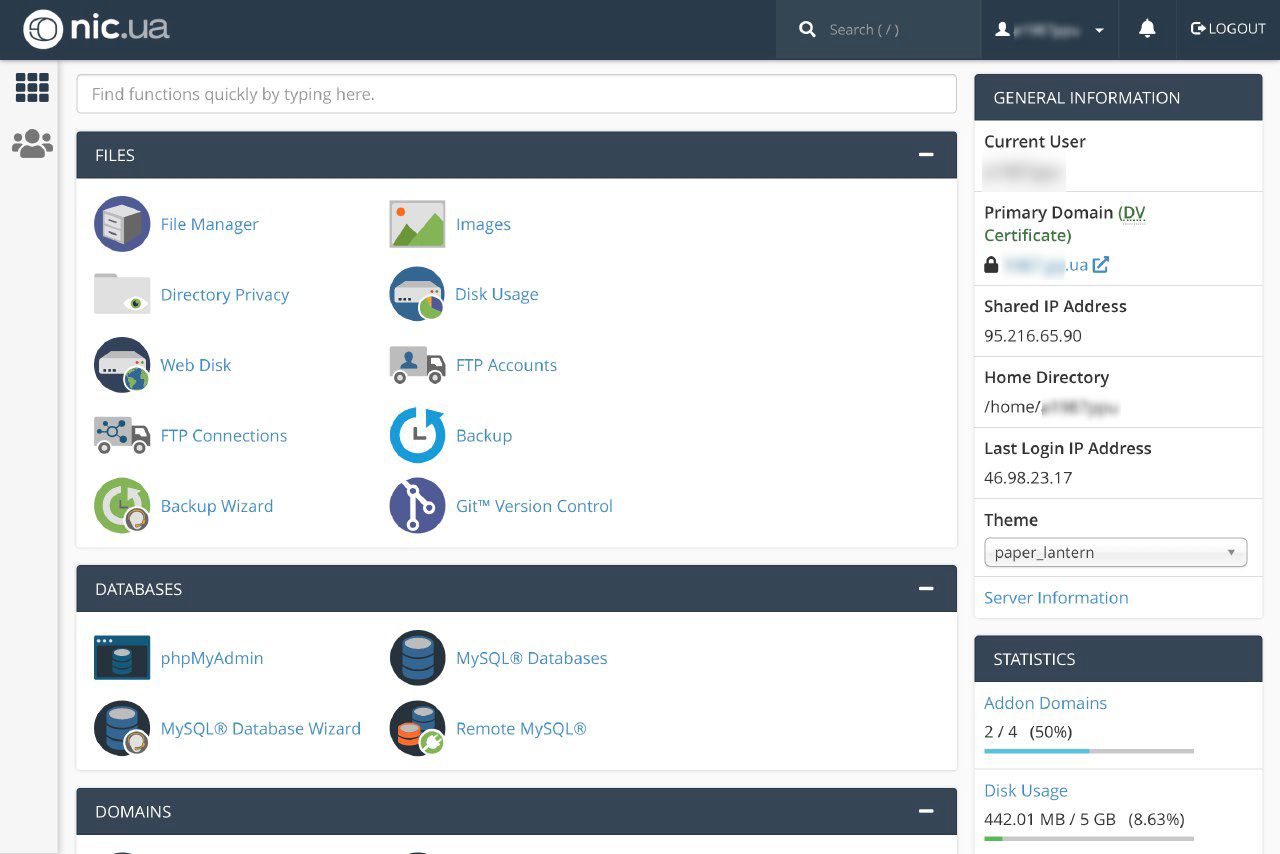 You can manually go to cPanel using the data from the "Hosting settings" section: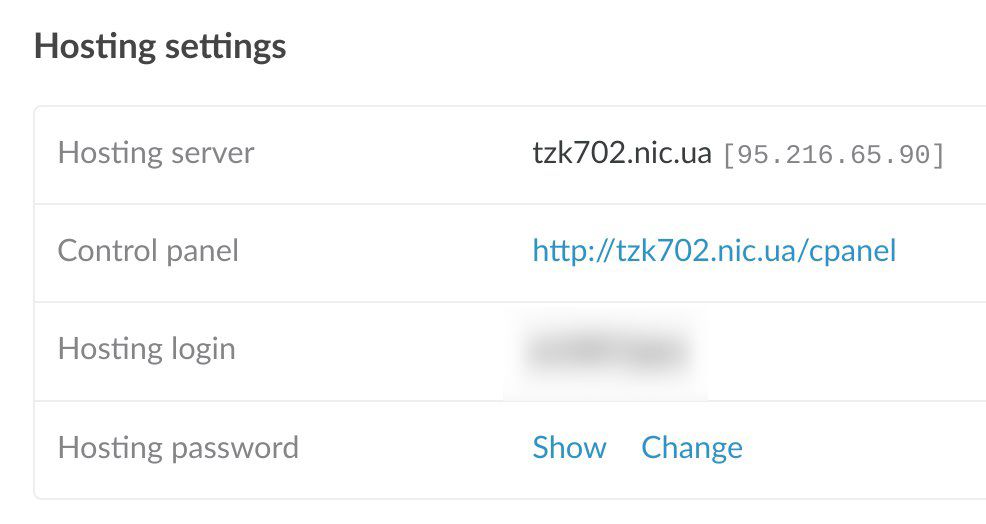 The "Control panel" field will contain the address of your cPanel, the username and password for it will be indicated in the following two fields.