The use of a linked payment card in the personal NIC.UA account is a useful feature. By using it you can pay for orders with the activated auto-renewal service and not worry that some of them will be blocked because of the expiration date.
At the same time, it is important to ensure, that the linked card is up-to-date. In this article, we will show, how you can delete an old or update a card in your NIC.UA account.
1. On the left in the column of menu items of the NIC.UA account select "Payment cards". On the right side to the desired card, click on the cross button.

2. In the window that opens after that, click "Yes, remove this card".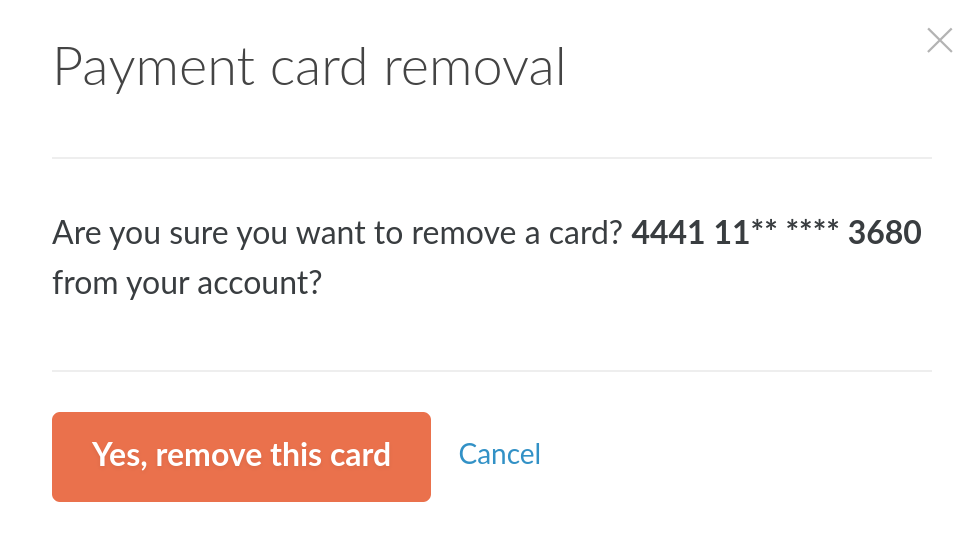 3. To link the new card, we use this manual.