If for any reason you are unable to pay the bill by electronic payment systems, it is possible for individuals to pay the invoice via cash.
To do this, when choosing a payment method, you must select «Receipt in a bank»: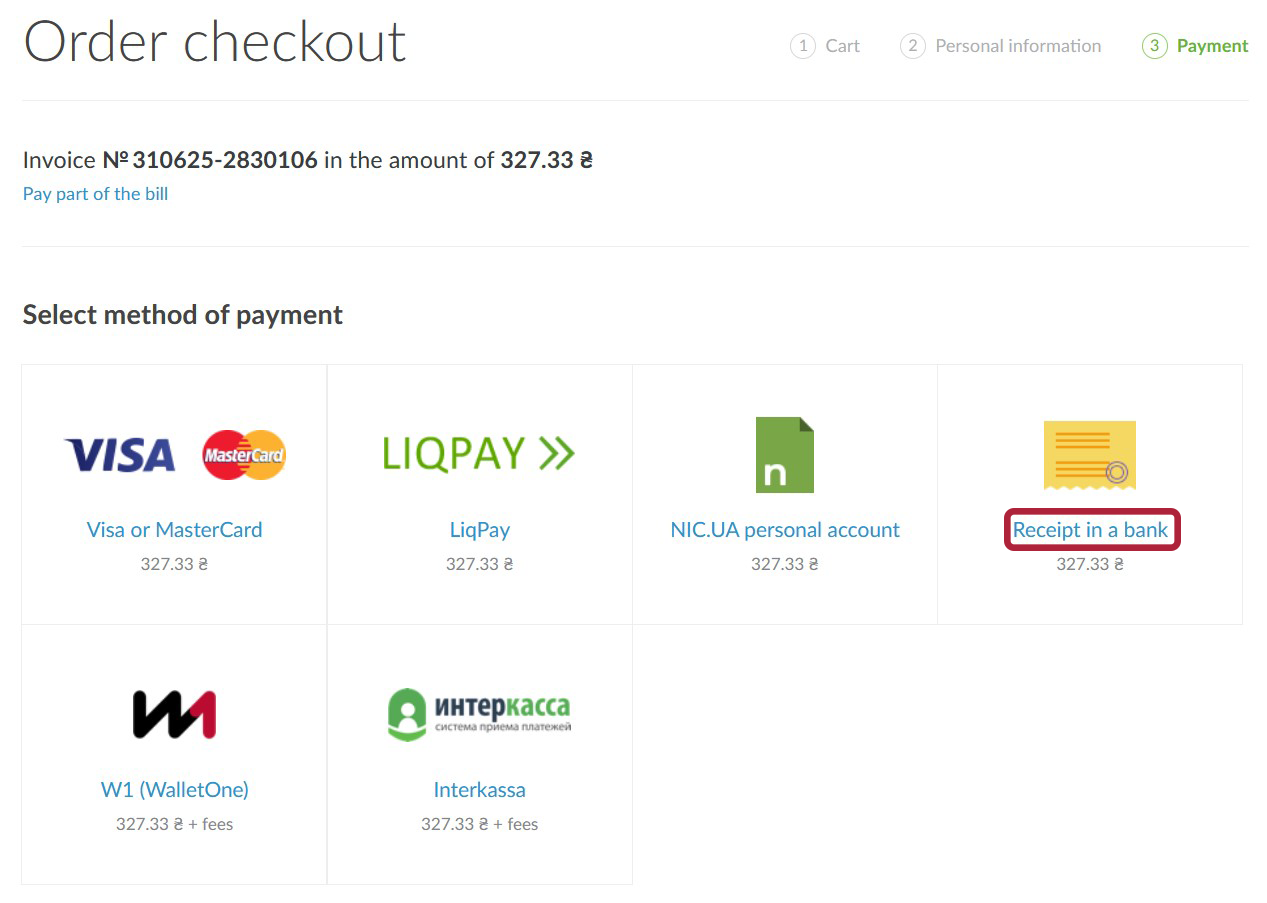 A receipt will be created for you — you can pay with it in any bank of Ukraine. To download it, click on «Save PDF»: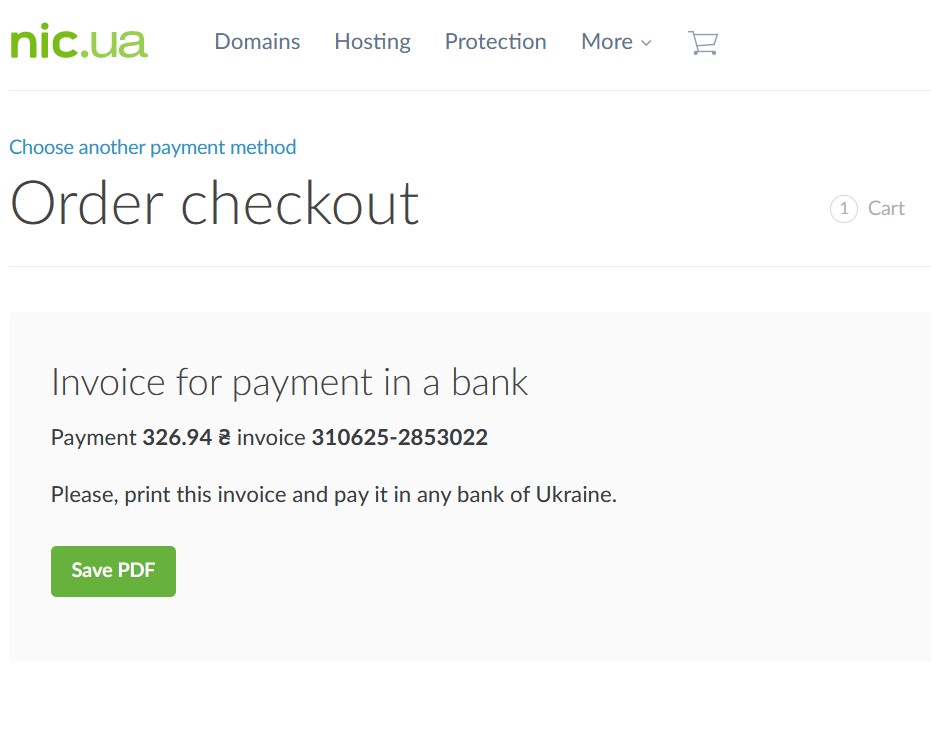 ---
That's all. All you have to do is come with a receipt to any cash desk of Ukrainian bank and pay it.
⚠️ Be sure to save your payment receipt before you receive funds on your NIC.UA invoice.