To connect your domain to the quiz on the marquiz.ru website please follow these steps.
1. Change the name servers in the domain.
First, install "NIC.UA nameservers" in the domain. Go to order properties in the "Domains" section of your personal account.

Then select "NIC.UA nameservers", press the "Change NS" button and wait for the page to load.

2. Then edit the DNS records for the domain. To do this, go to the "Name Servers (NS)" section and click on the gear next to the order

Below on the page, click the "Change" button next to the "DNS records" heading.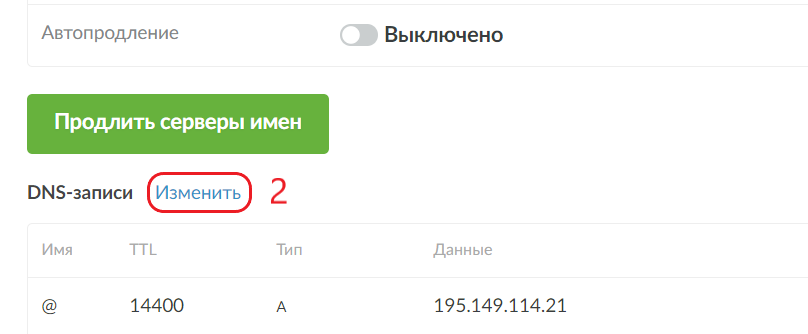 Next, add records depending on the domain name level.
1. If an entry is added for the primary domain, use the following parameters (current entries should be removed):
Name: @
Type: A
Host: 46.4.70.151
and
Name: www
Type: A
Host: 46.4.70.151
2. If you add an entry for a subdomain, use the following parameters:
Name: Enter the name of the subdomain (for example "quiz" for the subdomain quiz.website.ru)
Type: CNAME
Host alias: quiz-proxy.marquiz.ru.
The changes will take effect within 4-24 hours when the ISP's DNS cache is updated.
If the main domain is directed to another hosting server and external name servers are set in it, then please contact the hosting provider to connect the subdomain to the quiz.