Nowdays there are many solutions for creating your own online store. One of such solutions is the Shop-Express constructor.
To point the domain to the site you created on that service, you need to set the external name servers on the domain.
First, go to the "Domains" section of your NIC.UA account and click on the gear-shaped button next to the order for the desired domain.

In the domain order properties under NS Servers, select "Custom Name Servers".

Next to "List of your own name servers" click the "Change" button. Then remove the current hosts from the list and add the following:
ns1.shop-express.club
ns2.shop-express.club
ns3.shop-express.club
ns4.shop-express.club
Then click the "Save" button.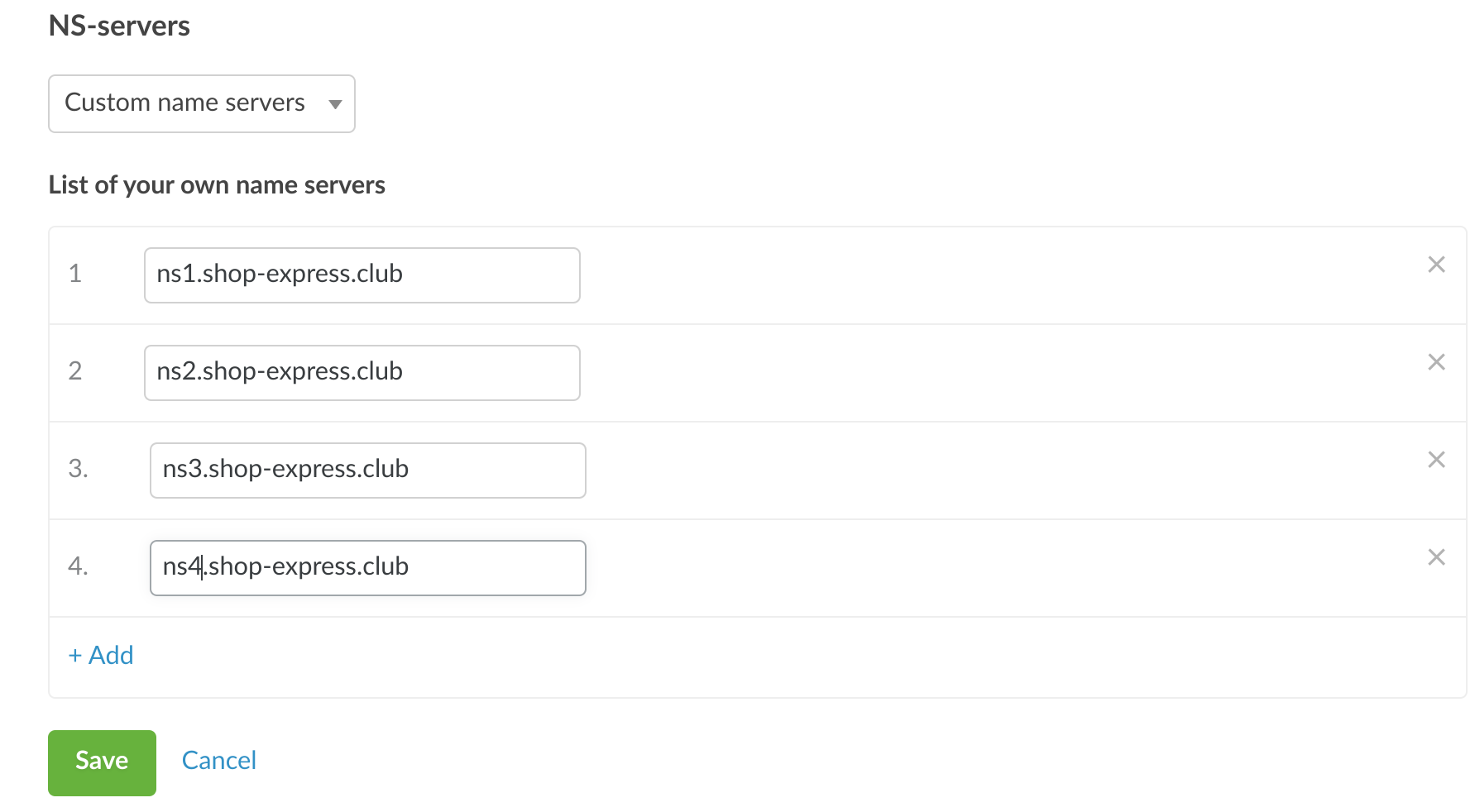 The changes will take effect within 4-24 hours when the ISP's DNS cache is updated.