WIX website builder is one of the most popular services for quick and easy e creating a site. And if you want to get a beautiful name for a site, you can purchase a domain and associate it with your site on the WIX platform.
To do this, change the name servers in the domain. Open the "Domains" section of your dashboard, and click on the gear icon next to your domain.

Once on the settings page, go down to the "NS-servers" section. You need to select "Custom name servers" from the drop-down list and then click on the "Edit" button to edit them. Now you can edit the list of NS-servers. Instead of the current ones, you need to insert the WIX name servers: they can be unique for each site. To find out what name servers you need to contact WIX support. Once you have NS servers, enter them in the "List of your own name servers":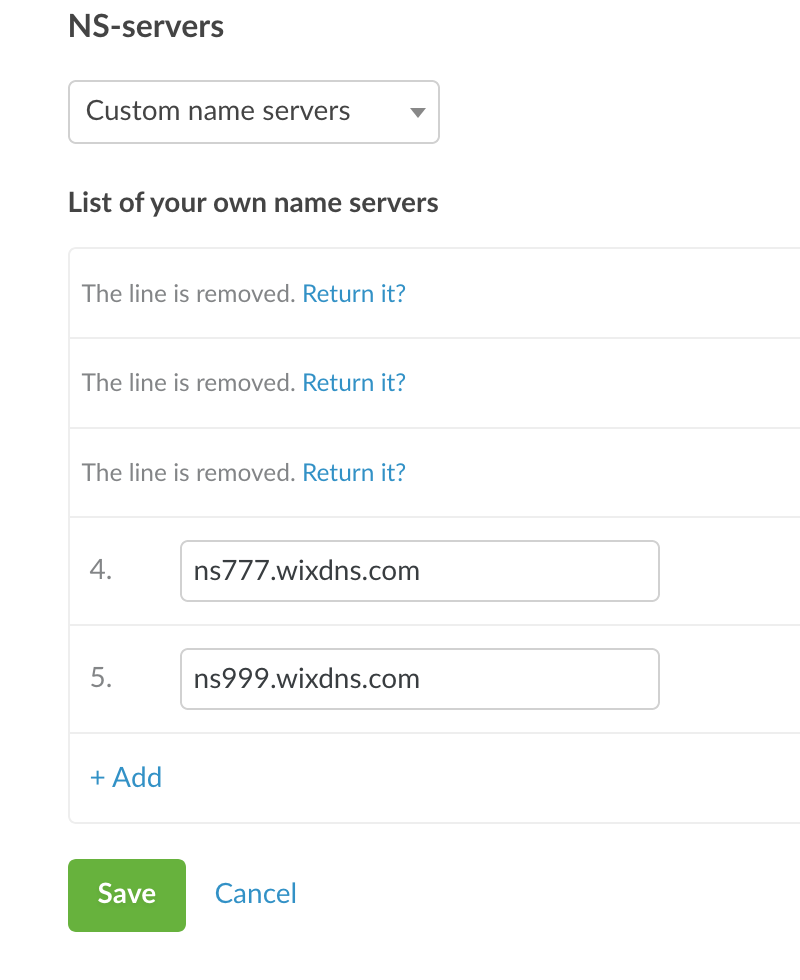 Now click on the "Save" button and wait for the records to be updated by your Internet provider. Usually an update takes from a couple of hours to a day.