If you use an electronic wallet W1 (https://www.walletone.com), you can pay the invoice with it. To do this in the payment methods, select «W1 (WalletOne)»: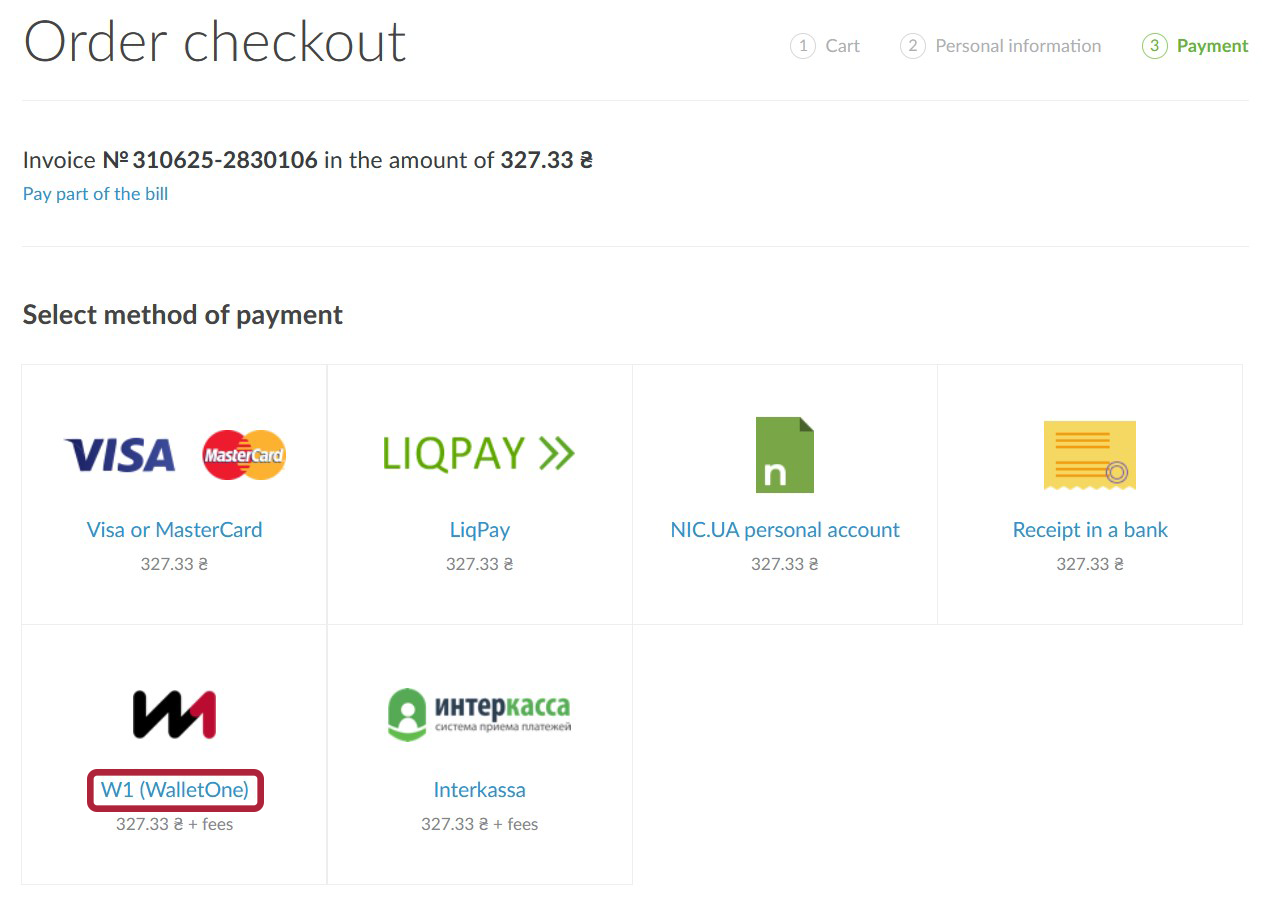 You will be redirected to the payment system W1. Here you can pay only from your wallet account. You need to choose it by clicking the only «W1 UAH» icon and then enter your wallet login and password for payment.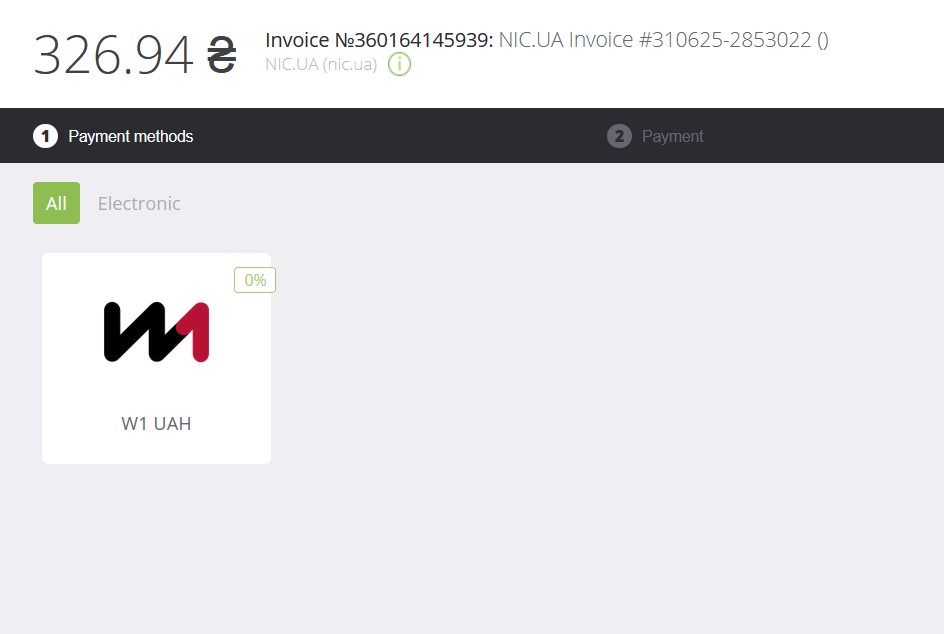 After payment, you will be automatically redirected to a NIC.UA dashboard.